The Wolfpacket's 2022 Predictions
*Some of these predictions have an actual chance of happening, and others were made by Jack
January 12, 2022:
The end of the world
A nuclear missile overseer (the person in charge of pressing the launch button) will get drunk on vodka one night at work all by himself and launch three of the 7,200 nuclear bombs in the USA effectively destroying our atmosphere and making the earth inhabitable.
January 31, 2022:
Dwayne "The Rock" Johnson wins a Grammy for "Face Off"
Following the hit success of "Face Off", and its effect on pop-culture, Face Off was nominated for the song of the year. To almost everyone's surprise, it won. January 12, 2022
February 3, 2022: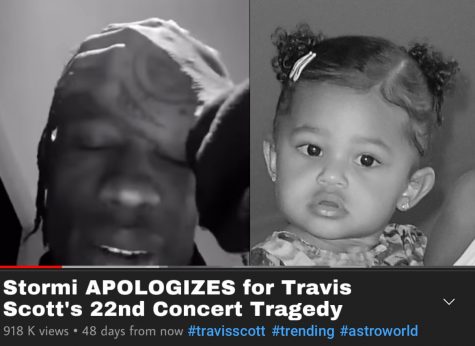 Travis Scott has his daughter make a second apology video for him after his 22nd concert incident
In an all time low, Travis Scott makes his daughter Stormi Webster (4 years old) apologize on his behalf. According to reputable news sources, every single attendee to the February 3nd AstroWorld concert retained some sort of injury.
February 14, 2022:
CUSD will relax the firewall restrictions
Following many complaints from students about the dangers of having to venture onto sketchy websites to get research information or a gaming fix, CUSD will see the error of their ways and loosen restrictions on the firewall and bring back Cool Math Games.
February 20, 2022:
US mixed doubles curling wins Gold at the Olympics
February 27, 2022:
Mr. Beast creates "Mr. Beast Game 2". To pay homage to the original "Squid Game", this time people ACTUALLY get eliminated.
Following the success of the original YouTube video, garnering over 100 million views in one week, a sequel was quickly put into production. The one difference between the two videos is that the price for losing is death.
March 4, 2022: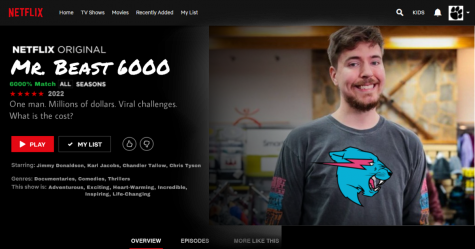 Mr. Beast 6000
Mr. Beast announces a Netflix documentary, called Mr. Beast 6000 following his video filming process, how he got to where he is now, and what he did to break the Internet.
March 15, 2022:
Popular Minecraft Youtuber "Dream" gets arrested for "Minecraft Manhunt with 6 hunters GRAND FINALE IRL"
Youtuber "Dream" will face up to 87 years in federal prison after filming his IRL manhunt in New York City. Witnesses claim that they saw his friend "gogy" trample multiple pedestrians as he gave pursuit to Dream. Charges claim that up to $20,000 of property damage was caused during this publicity stunt.
April 1, 2022:
As an April fools joke, a CHS student gets on the intercom and perfectly recites the entirety of "hit or miss"
An unnamed CHS student managed to say (not sing) "hit or miss" without missing a single line. This two minute prank sparked a brand new trend in which CHS students would find their way into the CHS intercom to recite a new song. By April 20th, 48 unique students had something to sing on the announcements.
April 20, 2022:
PlayStation produces one PS5, production up 100%
April 26, 2022:
Mask Mandates Lifted
Masks will be deemed optional by CUSD as worldwide cases will have dropped, with high vaccination rates, and fewer fatalities. This will bring much joy to many, but some will still cling to the masks out of caution and sense of security that they brought for so long.
April 30, 2022:
Prom cancelled after CHS student spends all of the School's funds on Pokémon cards
May 4, 2022:
Wolfpacket loses all of its funds due to a Ponzi scheme ran by new Wolfpacket shareholder Sebastian Quadrini.
May 21, 2022:
Tesla Bot Prototype released
Close to a year after it's announcement, the Tesla bot goes into prototype phase.
May 27, 2022:
Kanye West (now named Ye) follows through with his promise to buy the earth to make mechanical bees
June 6, 2022:
Doc OC-senior prank
For Senior prank Canvas will be hacked and DOC OC fan art will be released along with an accompanying confession by the principal himself, expressing that he is actually Doc Oc, the Spider-Man villain.
June 28, 2022:
Drought in the Midwest
After an uneventful winter, the Midwest faces a drought threatening the greater corn and soybean production.
June 29, 2022:
Customizable babies are finally released, following the revival of Miis
July 4, 2022:
Michael Jackson found alive after suspecting fans hear a heehee at 2am in Snoop Dog's former house
July 23, 2022:
New COVID-19 variant
New COVID variant found in Austria at a peak of summer COVID outbreaks among vaccinated people. It will be said to be less detrimental than the original virus but still highly transmittable between those with the vaccine. Because of this, the new variant will usher in a wave of booster shots for everyone vaccinated in early 2021. It will be called "Your mom".
August 16, 2022: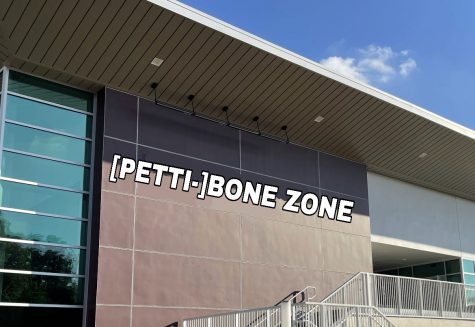 Dr. Brett O'Connor Center is re-named to the "[Petti-]Bone Zone"
Due to a lack of interest for the old name, CHS students created a petition to re-name the student center. After hours of unfruitful name suggestions, an old Wolfpacket article will be brought to attention. In that article, Wolfpacket staff went over possible new names, and as soon as students saw "Petti-Bone Zone," it was love at first sight.
August 31, 2022:
No more block schedule
Following a year of strife and blocks schedule will be annexed with a return to standard period 1-6 school days.
September 2022:
The new year will bring a more technology dependent CHS. Less paperwork, more iPad based. Textbooks will all be virtually accessible . Math homework is done on iPad. Attendance will be taken based on the signals individual iPad send to a sensor upon entering a room.
September 31, 2022:
Witch crafting books reach New York Times bestseller list
October 17, 2022:
Football wins a game
October 19, 2022:
Election spending reaches new high
November 2, 2022:
Election Fraud avoided again
Election Day across the country finds no election fraud and greater accessibility is achieved, despite much concern on both sides, with thousands of high schoolers signing up to work the polls.
December 16, 2022:
Sebastian Takes Control of the Wolfpacket
After many months of hard work, Sebastian will have worked his way up the chain of command and now is EIC with full creative license and control to use and abuse the Wolfpacket class as he wishes.

December 18, 2022:
Germany beats Senegal in the Final Match for the World Cup
December 25, 2022:
Pete Davidson De-thrones Maria Carrie as "Christmas Queen"
About the Contributors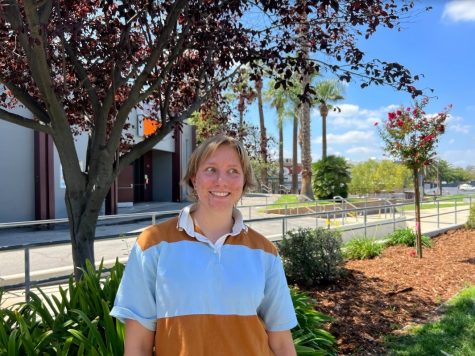 Carrie Anne Little, Assistant New Editor
This year Carrie Anne Little is a junior at CHS and is back for her second year as part of the WOLFPACKET staff. This year she is an assistant-News editor...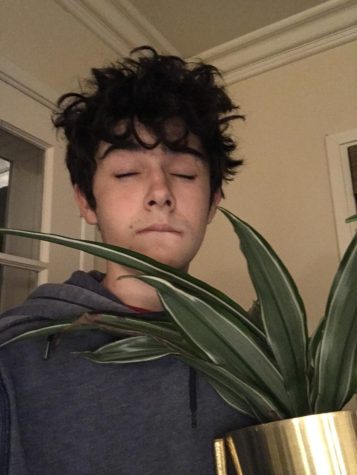 John (Jack) Warren, Assistant A&E Editor
John (Jack) Warren is a Sophomore at CHS, and is a reporter in the wolfpacket. Jack has recently been enjoying learning how to code using HTML and Python....