Elie Schwartz, Reporter
February 8, 2019
From student to student-teacher to teacher: Jillian Jackson is certainly not new to CHS. She graduated with the class of 2012 and went to Cal Poly Pomona for her undergraduate...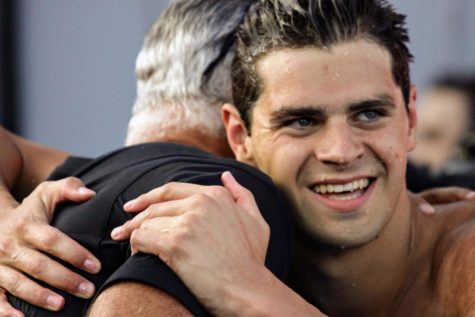 Toby Jackson, Contributing reporter
November 14, 2018
From July 25-29, the 2018 USA Swimming National Championships were held this past summer in Irvine, CA, and the excitement was top-notch. With multiple US open, American,...
SEQUOIA CLARK, reporter
January 11, 2019
Winter is here, bringing forth a torrent of holidays, last-minute gift shopping, and caroling. While there are many exciting aspects everyone looks forward to during the holidays,...
Casey Shoultz, reporter
February 6, 2019
If students have heard the songs "bellyache" or "idontwanttobeyouanymore" then they are probably familiar with musician Billie Eilish. Known as "music's terrifying...