Claire Judson, reporter
March 22, 2019
On the morning of Thursday, Feb. 21, many residents of Claremont were shocked to check their weather apps and see something they have likely never seen before: a 70% chance...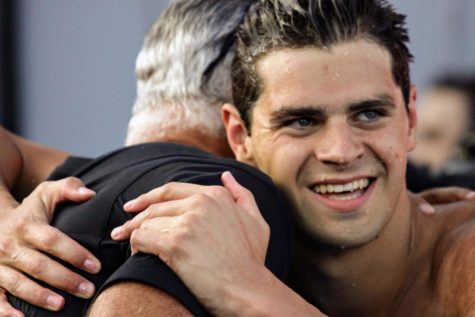 Toby Jackson, Contributing reporter
November 14, 2018
From July 25-29, the 2018 USA Swimming National Championships were held this past summer in Irvine, CA, and the excitement was top-notch. With multiple US open, American,...
SEQUOIA CLARK, reporter
January 11, 2019
Winter is here, bringing forth a torrent of holidays, last-minute gift shopping, and caroling. While there are many exciting aspects everyone looks forward to during the holidays,...
Rowan Orlijan-Rhyne, reporter
March 22, 2019
As the curtains open before each match, a friendly referee introduces themself, outlining ComedySportz's structure, and familiar faces jump, run, skip, or saunter out into...