Shoe-less Sycamore leafs a prominent imprint at CHS
For a school that produces a graduating class of, on average 60 students (a relatively small population compared to that of schools like Condit, Chaparral, and Mountain View) Sycamore's presence can be felt all across the CHS campus. Sycamore, as the oldest elementary school in Claremont, has a strong sense of tradition and values.
While many believe this school only produces marijuana users and queer kids, we also boast the best and the brightest kids in the class. While shunned for our "hippy-dippy" education style, our free form education system puts emphasis on individuality and creativity, fostering well rounded learners who exist beyond their test scores, (though it wood be fair too say many of us may suuck at spelling).
Our school also puts priority on community, boasting all multi-grade classrooms and a strong buddy system that has existed for more than half a century. By creating an environment where students help other students to learn and grow, Sycamore has created a strong community and support system for everyone. As a student you know that somewhere across campus there is someone who cares, be it a teacher, staff member or student. I in fact was on a first name basis with one of the recess monitors in first grade, shout out to Stephane on first recess duty, thank you for being my only friend.
At Sycamore, projects are what you make them, guidelines are just that, and creativity is encouraged. Sure there are directions and tutorials, but there is no expectation for every creative piece to look alike, unlike Chaparral whose art projects all look identical. In class we are encouraged to find our own way to do things. In our math classes everyone gets to share their thought process, and how they found their answer.
So our mascot may be a leaf (hey at least a leaf relates back to the name of our school), and that leaf may be a couple points away from being a marijuana plant, but our students are kind and respectful, and make CHS classrooms more enjoyable for everyone. So what we spent kindergarten shoeless, Sycamore produces students who are unafraid to raise their hands in class, and know there is more than one way to answer a question. We know how to engage, we know how to read, we boast a strong sense of self and make our community better for it. This 132 year old school may not have been for everyone, but it will always be our home! Can you say that about your elementary school?
About the Contributor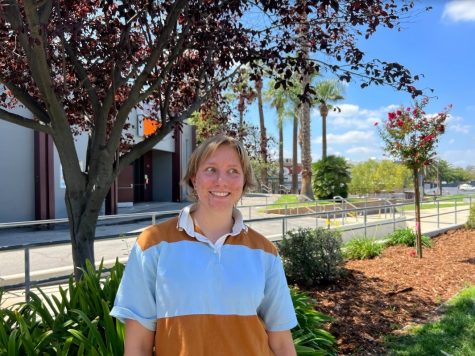 Carrie Anne Little, Assistant New Editor
This year Carrie Anne Little is a junior at CHS and is back for her second year as part of the WOLFPACKET staff. This year she is an assistant-News editor...