3…2…1…Blastoff! Rocketship: The beginning of Alan Jung and Saul Harpers Music Career
Saul Harper and Alan Jung may seem like regular high school students, but they are actually deeply enriched in music. Alan produces his own beats and goes by the name Koggiri, and Saul Harper is a singer/songwriter. These two musicians approach music in their own styles, Alan strips down the music to its core, beats/instrumentals. Saul takes time to analyze the feel of the track and write tasteful lyrics to match.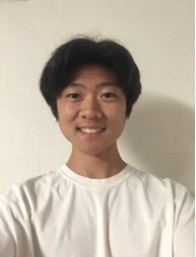 The musical talents of Saul Harper and Alan Jung have joined forces and collaborated on a joint track by the name of Rocketship. Alan and Saul have known each other since middle school, and have been pretty close since then. Their shared love and appreciation for the art of making music allowed them to see eye to eye on this track.
"(Alan) was like "Yo I'm going to try to do a bassline…and he hit that bassline and recorded it over what we had, and it just hit instantly when I heard that bassline," Harper said. "I kinda got it, the lyrics just came to me, that bassline was a kickstart, it took off and I was like 'I'm flying in a rocket ship right now.' I was hyped…I wrote the rest, it just started coming out."
Lyrically, Rocketship touches on topics like inner turmoil, deep regret after making snap decisions, as well as missing those that are gone. Saul compares the snap decisions one makes to taking off in a rocketship: once inside the rocketship, there is no coming back down, only living with choices and regret.
"It's easy to make decisions in the moment, and then when you look back on it, it's like that was something that was valuable that I shouldn't have just dropped," Harper said. Alan and Saul teamed up to create a fantastic musical experience with deep meaning behind it, a dope beat, and incredible vocals.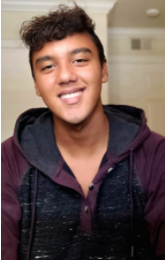 Saul Harper is a CHS junior who is an officer of the French Club, a full I.B. student, and a Link-Crew leader, who still finds time to partake in musical ventures. Saul has been surrounded by music since an early age, it is what he grew up on. His family is also heavily involved in the music scene as his father is a blues and pop-folk musician that tours and plays shows. Saul's family also owns the Folk Music Center in the Claremont Village, where he consistently visits to surround himself with music. Saul's grandma divulges in music and his mother plays the guitar, flute, and piano. His father is not the only relative that partakes in a musical career as Saul's uncle is actually extremely handy with the guitar.
"My uncle is a very famous musician," Harper said. "And so that was definitely something I grew up around."
And while he is inspired by his uncle's (Ben Harper, CHS alumnus) success in the music industry Harper has aspirations to create music with its own unique sound.
"People are always like, 'Oh you're Ben Harper's nephew,' Harper said. "This always pissed me off a little bit because I am Ben Harper's nephew but I'm also Saul Harper."
Saul has always strived for his own sense of individuality and he takes every opportunity he has to work on his sound, instrumentals, and lyrics. From folk and soul to modern day rap, Harper is inspired by a wide variety of musicians and genres,
"Amis Lee, who is more folk/soul, Jack Johnson, J.I.D. and J.Cole are huge influences for me," Harper said. "In the rap industry just figuring out how to write bars and write hooks that really catch people and mean something…and that's something I want to capture moving forward."
Additionally, Tracy Chapman, Leon Bridges, Josh Garrels, and Damien Rice rank among his most influential artists. Lyrically Saul looks up to giants in the music industry, and like J.Cole he hopes to make something powerful with his lyrics. However, he also wishes to keep an ambiguous nature within them, leaving it up to the listener's interpretation; he compares his own writing to poetry. Saul has been singing and writing music since 4th grade, and says that it initially began with a rocky start and he was not that good, but over time he figured out how he likes songs structured. Now he is trying to come into his own, sampling some of his favorite musicians and combining their styles into his own.
Alan Jung is CHS Junior, a top Cross-Country runner, Choir member, Dark Souls gamer, and a fantastic student. Alan is more of a producer in his musical activities. He occasionally sings as a current member of CHS choir and he tends to focus more on the production of tracks. He was not that interested in music in general until he began to want to create music. Some artists that grabbed his attention and drew him into the wide world of music were: Jimi Hendrix, Marcus Miller, and any bassist he could find.
As he began his production career, he knew he needed to make a name for himself, literally. And the inspiration for this new name, Koggiri, came from within his own family.
"Koggiri means elephant in Korean…I have these relatives that just call themselves that, so basically Koggiri Halmeoni and Koggiri Samchon, which is like Elephant Grandma and Elephant Uncle, it's just weird and I was kind of intrigued" Jung said. He proceeded to ask his mom and grandma why they called themselves elephant and their response was somewhat surprising. "They just named themselves something for the heck of it, because they liked it. They don't really put too much meaning into the name…nothing profound, nothing deep. I like that mentality, it's just a name, let's have fun with it, let me name myself Elephant."
The name Koggiri, although chosen on a whim and seemingly has no meaning, actually represents Alan's mentality to do whatever you want and have fun with it.
To produce, Alan currently uses Studio One, although notedly he started off on Garageband which he attests might be one of the best software. Alan plays two instruments, the Electric Guitar and the Bass Guitar, which he found great inspiration in Stevie Wonder and his live talents in the studio.
"People always ask me 'Oh can you play this song', but I don't know how to play songs, I only know how to play my own stuff, or improvise," Jung said. "I learned the theory of it, purely just to make things. A lot of people learn guitar to play songs or learn the most difficult things but for me, I only learned guitar to make music."
Even now Alan, as sparsely as he releases music, is always looking to put out the best music possible as he grows and changes. Expect big things from Koggiri.
About the Contributor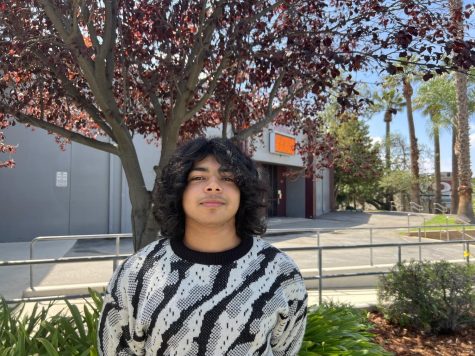 Lorenzo Cano, Reporter
Lorenzo is a Senior at Claremont Highschool and a reporter for the Wolfpacket. Their current favorite musical artists include Youngboy Never Broke Again,...