Chaparral Roadrunners: speeding to greatness!
Chaparral Elementary: The school full of tryhards and rich kids. It seems like everywhere you go you are likely to run into the kids of professors, business moguls, as well as elementary student entrepreneurs. At every corner you turn, there is a possibility of running into a 6th grader peddling fruit snacks. I would know, I was the designated guy you would come to if you wanted some high-quality fruit snacks for a low price.
A lot of labels can be pushed onto kids from Chaparral, but it would be incorrect to say they are not hard workers. Some of the smartest kids I know come from Chaparral. I once helped this nerdy kid with a backpack exploding with papers, and glasses that made his eyes bulge after he had dropped his work. He said "Danke!" and ran off before I could introduce myself, well…that kid actually grew up to be Einstein, believe it or not.
In all seriousness though, Chaparral has a great educational program. The teachers genuinely care about the students and their development of knowledge. Whether it be through fun activities, afterschool programs, or more serious testing, it is clear that Chaparral takes the knowledge of their students seriously.
The campus itself has seen a revival in recent years. Compared to when I attended the school, the campus looked much different than it does today. First of all, we had a plethora of basketball courts where kids could live out their wildest hoop dreams. I remember getting my first dunk in 6th grade on those courts. However, where the courts once resided is now replaced by portable classrooms. In my personal opinion, this put a dent in the legacy of this school. The school that used to pump out NBA star after NBA star has had its crown removed. Basketball was not the only sport that saw great talent. Handball also saw their fair share of legends. Chaparral had four Handball courts where history was made seemingly every day. I will never forget the fights that went down over whether or not "slicee" was a legal move. Despite the loss of basketball courts, the historic playground where I invented the hit game "Monkey-Bar Tag" remains. I felt like Al Capone when I invented this game, there was no student that had any power over me. I made the rules, I decided who played, I felt like a king. However, as with every great king that rules over a great kingdom, there comes a time where it must fall. The law got to me, and the school shut the whole operation down, placing teachers to watch over us on the playground and setting strict rules on the direction one can swing.
People can talk about the wealth of Chaparral students all they want, however, I think they are just jealous because we had the best courts, the best education, the greatest teachers, and the most beautiful campus. I do not blame them honestly. They hate what they cannot have. GO ROADRUNNERS!!!
About the Contributor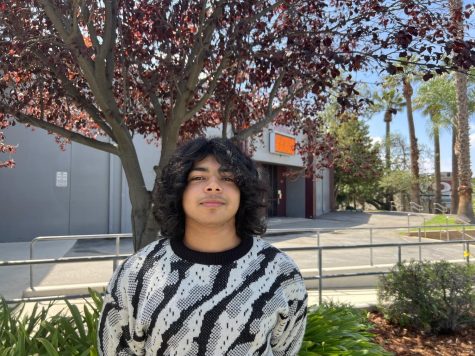 Lorenzo Cano, Reporter
Lorenzo is a Senior at Claremont Highschool and a reporter for the Wolfpacket. Their current favorite musical artists include Youngboy Never Broke Again,...