HOCO tickets are LOCO: an analysis of dance ticket prices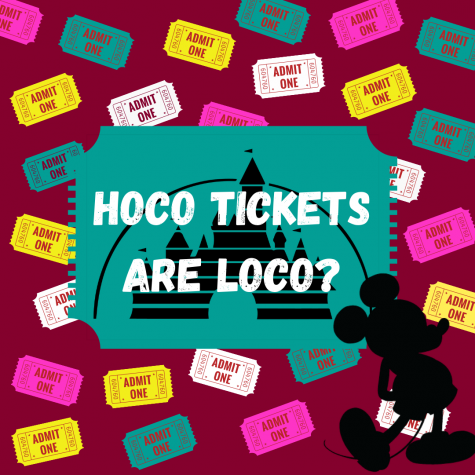 Obscene prices and mysterious spending are the two things on everyone's mind when it comes to last month's Homecoming. Over the course of four years, hoco ticket prices have changed immensely, from being as low as $30 to now having them reach $45 without an ASB card. The biggest questions are why did the price change so much in the first place, and why has there been a $25 increase for late tickets?
The problem of procrastination when buying dance tickets is one that, according to ASB, can be solved by a dramatic increase in price.
"Dr. O'Connor said raise the price and raise it high because we need people to do things in a timely manner," said ASB Manager, Ms. Forester.
Though this inflation in late dance-ticket prices is borderline gratuitous, ASB director Mr. Hernandez further explains the reasoning behind the decision.
"If you were having a wedding and 100 people came, it's a lot different than 500 people coming. It's like a wedding because the sooner we know the amount of people the better because we need to inform the vendors ahead of time," said Hernandez.
The late ticket fee for an inconvenience to ASB is a bit unwarranted but, surprisingly, the average ticket cost is justifiable. At first glance $45 ticket for games, dancing, and photos is simply outrageous and a waste of money, but on average, renting those games can cost up to $80 per hour. Even renting out enough equipment for the dance itself can cost over $600. For just one dance, organizing can cost tens of thousands of dollars for security, tents, waters, games, dance floors, DJs, speakers, etc. The cost for prom every year puts a substantial dent in ASB's budget. With the necessity of finding a venue outside of school and hiring caterers to feed over 300 students, the price adds up. Students might always just see the expensive tickets, the "amazing" themes, and the cheesy music that repeats every year; however, what happens behind the scenes, including heavy expenditures, never gets shown.
Though ASB is perceived as making prices ridiculously high, dances are not always as cheap as they might seem when one looks at the bigger picture.
Statistically, dance tickets from this past month's Homecoming were raised 55% from their original price for late tickets. The change from ASB tickets to a regular ticket is an 11% difference, and from regular to final week sales is a 55% increase. So just what does this price increase account for? According to Hernandez, the prices are partially due to COVID. COVID protocols such as the necessity for outdoor venues has made the cost of dances increase dramatically. With the need for COVID regulations and outdoor venues comes the purchase of tents, additional security and staff, and individually packaged goods. These additional expenses eat up a majority of the ticket funds raised. As for the extra money raised by dance ticket sales, it legally must be put into funds that directly impact students. Sports are funded by the extra money, if any, raised from student-bought tickets and ASB cards.
To some students, these dance ticket prices are detrimental. Mr. Hernandez is very understanding of these cases and wants students to know of the vast support system CHS has for students who struggle to afford tickets.
"Someone will say there's a student in need and someone on campus will say 'Hey there's a kid on campus that needs a ticket, can we buy it for them?' and we will always say yes," said Hernandez. "Everyone is always generous and someone will always step up on campus. We have so many people on campus who care and all they want to do is to help."
Over the course of this entire year students, teachers, and counselors have all reached out to ASB to help a student, who may not be able to go, and pay for their ticket. Though problems may arise if students don't reach out, Hernandez, the entire ASB staff, and many other students have always tried their best in ensuring that students are able to go regardless of their financial situations.
In retrospect the tickets are steep for a high school dance, especially the late fee. The conditions and additional spending caused by COVID ensure that the student-raised money goes to good use. Additional transparency about spending would ameliorate the general discontent from the student body over ticket prices. All students want a safe and fun dance, the ticket prices (besides the egregious late fee) help to achieve that.
About the Contributors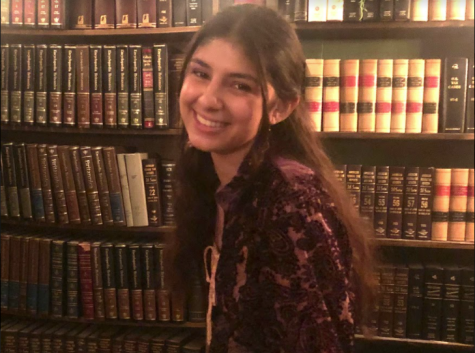 Isha Raheja, Assistant Features Editor
Isha Raheja is a junior at CHS and a first year reporter. She enjoys sharing her uncalled for opinion on virtually everything, dubbed "number 1 instigator...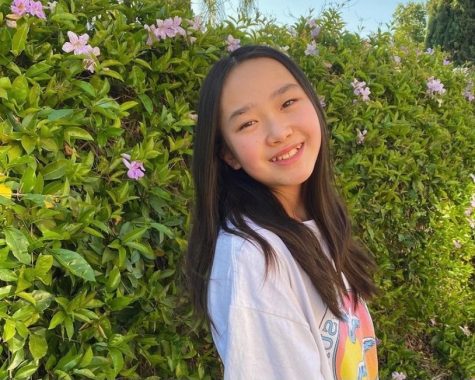 Anna Jiang, Reporter
Anna Jiang is a freshman at Claremont High School and currently one of the many reporters for the Wolfpacket. Jiang enjoys listening to music, watching...