The Earth is a cube and other universal truths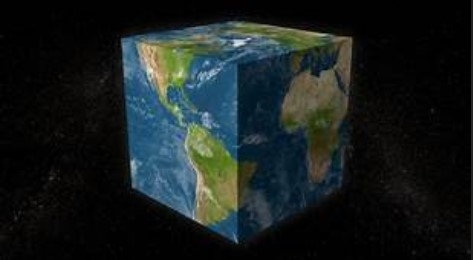 Idiocy is unfortunately still abundant and versatile in this year 2022 C.E. The air is so thick with stupidity that sometimes I feel the need to breathe lightly to avoid losing brain cells. Where did such stupidity come from, where will it go? Unfortunately, we may never know, much like the whereabouts of Cotton-Eyed Joe.
For example, some complete geniuses have decided to revert to the Stone Age and still insist that the Earth is flat. Other "visionaries" are convinced that the 1969 moon landing was faked by the Grammarly gods. And worst of all, some intellectuals-without-intellect genuinely think that vaccines are a way for the government to implement microchips under their skin.
Even the most courageous people can lose hope for humanity in the face of such madness, but after scouring the recesses of the Internet for the sake of journalism, I may have found a solution. I may have found a way to battle such absurdity and keep your wits intact…fight fire with fire.
Before I begin, please join me in laughing at these idiots. I mean, seriously, the Earth is not flat, it is cubed. If it was flat, the mole people would not be able to exist! The idea of a world without the mole people is almost as ridiculous as the idea of a flat Earth. As the general public knows, the Earth is indeed a cube. What the public may not be aware of, however, is that the Earth has a hollow center in which the cryptic mole people reside with advanced technology far beyond our mortal comprehension, like teleportation and artichoke butter.
If you are confused, eat a Snickers because you are not yourself when you are hungry and buckle in because this article is about to take off.
As some dude named Mark Twain once said, "Never argue with stupid people, they will drag you down to their level and then beat you with experience."
Do not waste your precious breath trying to convince these people. Instead, turn the tables. Baffle them with even more outlandish ideas. Out-conspiracy the conspiracy theorists, as one Pinterest post so cleverly put it.
For example, if you ever have the bad luck to run into someone who tells you that they genuinely do not believe in the moon landing, do not panic. Do not yell, do not scream, do not run around in circles like a headless chicken (no matter how tempting that last suggestion may seem). Instead, look at them contemptuously and say, "You believe in the moon?" This will stop them in their tracks, I guarantee you, and you can make a quick escape.
Finally, the anti-vaxxers. These people are the most annoying, the most idiotic of all. If you encounter one out in the wild, be sure to tell them how absolutely stupid they are. I mean, everyone knows that the government does not exist. The so-called government officials on the news are nothing but holograms. Have you ever seen a government official in the flesh? No! If you claim that you have, I regret to inform you that you were tricked and actually saw a stack of several duck-billed platypuses piled on top of each other inside of a trenchcoat. Anarchy reigns supreme in America, and the platypuses are behind it all. What need would platypuses have to microchip humans? None, for they can already track us through our microwaves. Having exploded their brains with this newfound knowledge, you can now make a graceful exit.
In all seriousness, it can be disappointing and disheartening to see that people have discarded centuries of hard-earned technological advancements for their own narrow mindsets, so it can be comforting to make light of the matter. You cannot change a person's mind, but you can turn their own logic on them and see how they like it.
It is a long shot, but there is a possibility that they will realize the errors of their ways and repent. If not, oh well. They make for decent entertainment, at least. Stay safe CHS, and stay sane.
P.S.- Watch out for those birds around campus! They are actually government drones in disguise, so be careful.
About the Contributor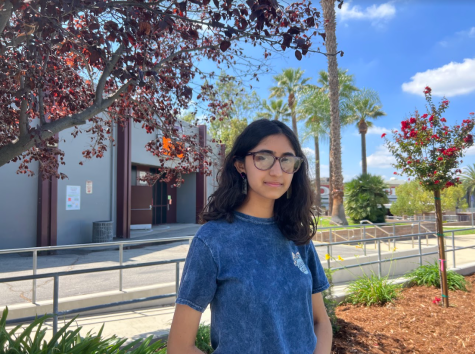 Rhea Sethi, Reporter
Rhea Sethi is a junior at CHS and a reporter for the Wolfpacket. Rhea has loved reading for as long as she can remember, but discovered her passion for...