Maddie Clark Hits home run with softball scholarship
Throughout her entire life, senior Maddy Clark has been playing softball. Since she was in middle school, Clark knew she wanted to play in college. Next year she will live her dream playing for the Oregon State Beavers.
"It's really rewarding," Clark said. "I have a little sister and I like to be an inspiration to her so, I am happy that she can look up to me in that way. And it is really rewarding for myself that I was able to do it. It shows that hard work pays off."
Clark, excited to obtain a scholarship, began the process as soon as possible. In order to narrow the competition, which was clamoring to accept her into their various programs, Clark had to figure out what she wanted to go to school for fast. On September 1st, 2020, the first time any colleges could contact future scholarship recipients, an email arrived from Oregon State as well as Rutgers New Jersey Medical School. Both colleges just happened to have the biology programs Clark needs to fulfill her other dream of becoming a veterinarian. By the end of that school year, however, Oregon State won out by a long shot. According to Clark, it has a more homey feel and a connection with nature which was exactly what Clark needed to sign on to play for the team on April 5, 2021.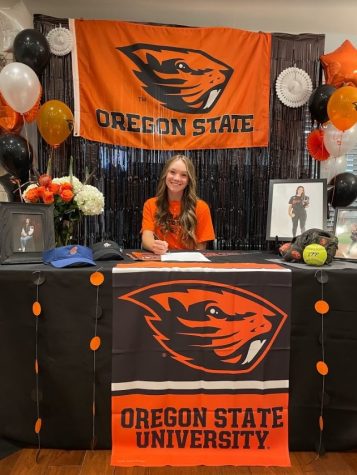 At Oregon State, Clark's time will be split between the classroom and the field, though during the spring season, softball will come out on top in the time consumption competition. The team will be traveling each week and every other weekend as well as completing rigorous practices and training. Despite that, Clark is excited to be in a new environment, go to football games, and meet new people -although she expects to have an already built-in social circle to come into thanks to her new softball team. During her time there, Clark hopes to become academically prepared to study at veterinary school and make a name for herself in softball. Though she has a lot of love for the sport, Clark does not see herself pursuing softball professionally. Instead, she hopes to continue to involve herself by sparking a love for the game in new generations of players as a coach in years to come.
Though this powerhouse player is looking forward to her next step in her life journey, she will cherish the memories she has created here at CHS – of off campus field trips with friends and football games under the Friday night lights. To all her peers at still at CHS she wants to leave them with this advice:
"Take it in, be as kind to people as possible, make as many friends as possible, and hang out with your people as much as you can, and make those memories."
About the Contributor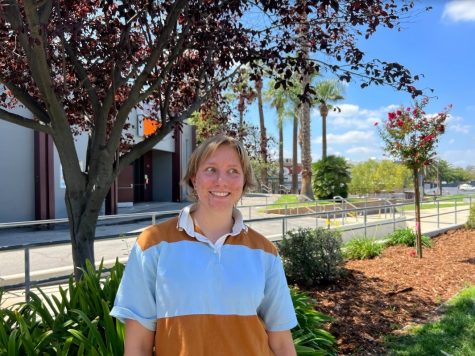 Carrie Anne Little, Assistant New Editor
This year Carrie Anne Little is a junior at CHS and is back for her second year as part of the WOLFPACKET staff. This year she is an assistant-News editor...