Shenali Mathias soars to St. Andrews, Scotland
When many think of Scotland, rolling green hills, highlands, or even a picture of the highland games outside an old and weathered castle may come to mind. Shenali Mathias, ironically, discovered a little town in northeastern Scotland, that reminded her of home, despite being roughly 5,138 miles away. For her, the University of St. Andrews in Scotland fulfilled her academic and environmental needs as a university, and after the long arduous process of college applications and decisions, St. Andrews finally won.
"I did an admitted student event for St. Andrews and I just loved the school," Mathias said. "There are only 8,000 students in undergrad and the population size is very much like Claremont. You walk everywhere, the college is meshed with the town, and it is a coastal town right by the north sea. They kept telling me more, and I was like 'Sign me up!'''
The small college atmosphere of St. Andrews appealed to Mathias, as well as the promise of a flexible degree system within the University. She was accepted for her proposed major of Sustainable Development, however much like in US universities, Mathias plans to take other classes outside of her major to explore possibilities. Her junior year is when she will declare her major and whether she is taking a minor or double major.
"I like sustainable development, and I am passionate about helping the Earth but I did think I was going to go into biology for a time because I thought I was going to become a doctor," Mathias said. "I still might become a doctor, so I will test that out and I will test out some physics courses as well, but we will see how the classes go."
If she follows through with her path on Sustainable Development, Mathias envisions herself working in a policy-making position, possibly with a non-profit or the UN. In case sustainable development doesn't work out she has other options on the table such as physics or biology.
"I don't really have a set idea, but I want to do a lot," Mathias said.
Moving to college anywhere is a big change for anyone, and whether going only an hour away or across the world, that is a huge change, and for Mathias, it's her friends and the small moments she will miss most.
"I think this is applicable to anyone going to college, but I am really going to miss my friends," Mathias said. "There is something wonderful about everyone knowing you in Claremont. I was really involved in Claremont and walking down the street and recognizing someone, I am just really going to miss that. Or being able to just call up my friends and be like 'hey I'm coming over let's go to the park.'"
In the end, after every rigor that the college application process put her through, Mathias had the least doubts about St. Andrews and felt that it was the one university that made her excited to be going to college. With that huge change in her life, nostalgia trips, and the scary but exciting unpredictably of the future that all seniors face, it has given Mathias some time to reflect on the past.
"I think the most important thing is to enjoy every day even if it's not the biggest day ever, Mathias said. "I think I spent a lot of time wishing I was a sophomore or a junior, or even waiting for the next big event. If I was at homecoming I couldn't wait for prom, but then COVID happened and all of a sudden you blink and you're graduating in two weeks. Time flies by really fast, like do I feel like I am almost 19? Not at all. Do I feel like I am ready to go off to college? No. I think I realized that there are a lot of people that have seen you grow up that you're not going to see again. So I am enjoying the little moments with them, whether it is a joke that someone told in class, or the Bio IAs we did in person. So enjoy the small moments."
About the Contributor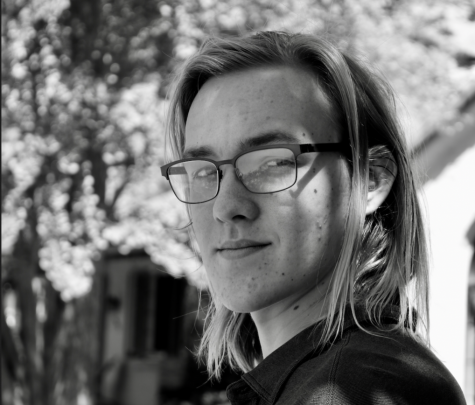 Joseph Salvinski, Assistant Editor-in-Chief
Joseph Salvinski is now in his fourth year of serving on the Wolfpackets staff, and throughout those years has been a: reporter, Assistant News Editor,...