SATIRE: Kings are the real Devils
The Los Angeles Kings were among the NHL's best in the 2010s, having won two Stanley Cups during that period. The New Jersey Devils, on the other hand, haven't won one since 2003. On top of that, many hockey stars have donned the black and white (or purple and gold) since the franchise's inception in 1967 including Marcel Dionne, Rob Blake, Wayne Gretzky, and more recently, both Anze Kopitar and Drew Doughty.
Since their Stanley Cup showdown in 2012, the Devils have descended from the doorstep of hockey immortality down to the basement of the Metropolitan Division, having finished no higher than fifth out of eight teams and are heading towards a last place finish in the Metropolitan division. The Devils have gone 297-326-107 since their Stanley Cup faceoff against the Kings. One of their only bright spots this season is Jack Hughes, who was their first overall draft pick in 2019 (and is the only reason why Colin Jost likes the Devils).
The Kings, who won that matchup, went on to win one more cup in 2014, and are second in the Pacific Division at the time of writing this. While they were in a rebuild in the past couple of years, the Kings have many bright spots this season and are looking to get back into the playoffs.
One situation that epitomizes the Devils' mediocrity is when they signed goaltender Corey Crawford to a two year, $7.8 million contract. He announced his retirement three months later, forfeiting his $7.8 million salary. It says a lot about your franchise when a player forfeits his entire salary to avoid playing for you.
When the New Jersey Devils opened a contest to find out what the team's goal song would be, the fans chose "Rock and Roll Part II" by noted registered sex offender Gary Glitter, and added a "YOU SUCK" after every "HEY!" I find it quite funny how the fans are trashing other teams when their team is a dumpster fire.
Thus, I rest my case on why the Kings are significantly better than the Devils. Go Kings Go.
About the Writer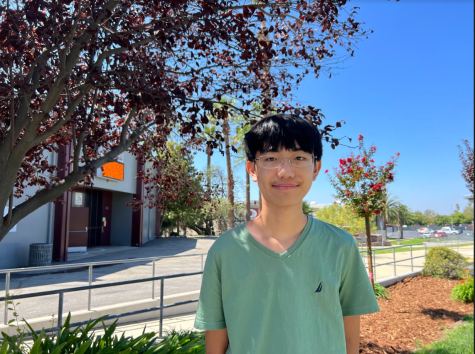 Cheng Han Li, Co-head Sports Editor
Cheng Han Li is a senior and currently in his second year as a co-head sports editor on The Wolfpacket. In his free time, Li enjoys procrastinating on...