YouTube Star Rachel Kim off to UCI
Turning a passion into a career is no easy feat, but CHS student and established YouTuber Rachel Kim has made it happen. Kim is known online for her over 26,000 YouTube subscribers and her variety of videos on the platform, with everything from "What I eat in a day" to her "Day in the Life" vlogs. Starting a YouTube channel was definitely a decision that has paid off for Kim; literally. Not only has her channel helped her financially, it has also led her to discover her passion for business, which she plans to pursue next year when she attends the University of California Irvine (UCI).
"I am planning on attending UCI this fall as a business administration major, with a marketing emphasis," Kim said. "Before I really got into business … I really wanted to be an elementary school teacher, but as I began collaborating with different brands to promote their products, I realized how fun advertising can be. I think it would be really cool to be more involved in social media marketing and discover what it's all about. Right now, I'm on the influencer's side of marketing where I promote some of my favorite brands and products to my viewers, but in the future, I would love to be a PR manager or an influencer marketing manager so that I can communicate with other influencers to achieve the company's goals, research trends, etc."
Even before her YouTube career took off, Kim was a very involved and busy student. She spent three out of her four high school years in the school marching band, and was an avid figure skater. She hopes to be equally involved in college, and has plans of joining UCI's figure skating club, as well as its Korean Christans club. Moreover, she intends to continue her YouTube channel throughout college, and has been busy brainstorming future video ideas.
"I want to make more college related content," Kim said. "I'm definitely going to be doing move-in vlogs … maybe 'what I eat in a day in college' videos, college vlogs, stuff like that."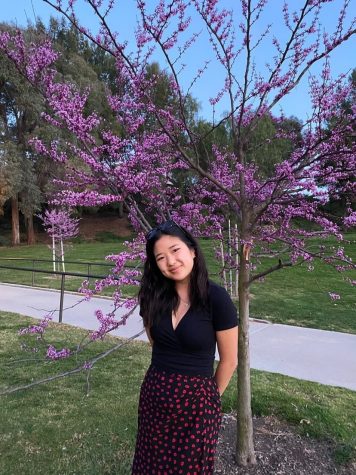 During her visit there last winter break, Kim "fell in love" with UCI's campus and the surrounding area. She is also delighted to be staying in California.
"I love the little park there, and they also have a really good business major," Kim said. "I was weighing all my options, but overall I like that UCI is a little more diverse than some of the other school's out there. I also really love Southern California, I don't think I could ever leave California because of the weather … and there's a lot of good food in Irvine."
With just over two weeks left of the school year, Kim's high school odyssey is coming to an end. Before she leaves though, she took the time to reflect on some of her favorite moments and memories from along the way.
"I really really loved going to different dances," Kim said. "Some years I went with friends, some years I went with my boyfriend and his friends. Each homecoming was so special, and I also really loved all the memories I made in band … the people I was able to meet through band … are still my best friends."
She also gave her two cents of advice to students starting high school, and incoming seniors preparing to go through the college applications process. It is as follows:
"Honestly don't stress too much, I know that is so much easier said than done, but I feel like all my years of high school I was really stressed about the next big thing, like SATs, college apps, finals, and I wasn't really able to enjoy the present moment and I kind of regret that a little bit because I feel like there were just so many good moments in high school that I really should have cherished … Cherish each moment!"
About the Contributor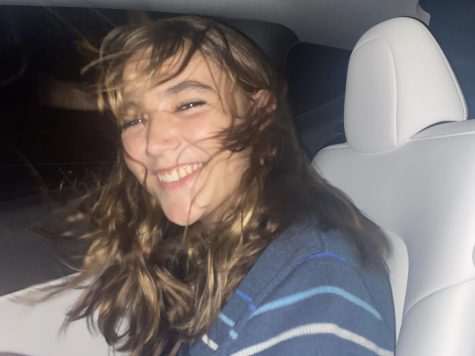 Izzy Thomas, Head Opinions Editor
Izzy Thomas is starting her second year on the Wolfpacket staff and serves as a co-editor for the Opinions section. Thomas is a proud ex-horse girl and...