From pack to polar bear: Charles Jiang to attend Bowdoin College
With such an incredible résumé of countless extracurriculars, an absolutely brilliant mind, and a drive to uplift those around him, it is no surprise that senior Charles Jiang has committed to study at Bowdoin College in the fall. Though Jiang has cherished his years at CHS, he is more than ready to venture off to Maine and become a Bowdoin Polar Bear.
At the beginning of his college admissions process, Jiang was not drawn to any schools in particular. He received a diverse assortment of acceptances, including UC Berkeley, USC, Tufts University and Emory University. Despite the variety of choices, Bowdoin immediately appealed to Jiang because of its supportive environment that he feels contrasts from the competitive environment at CHS.
"Bowdoin was in running for me until the end because the environment was one that was not competitive," Jiang said. "Coming from a public school like Claremont, even though you don't directly see it, that feeling of competition is always there. Every other school I was looking at I felt had some aspect of competitiveness, or needing to watch your back, but Bowdoin overall felt collaborative and everyone I met was so warm and welcoming."
While at Bowdoin, Jiang plans to study economics, as well as government and legal studies. He then hopes to attend graduate school, possibly law school, where he can receive his masters degree or Ph.D. After completing his desired education, he sees himself entering the business field or going into law. However, he would like to use his time at Bowdoin to explore his study and career options to gain a better gauge of what he may enjoy doing in the future.
Jiang has spent his four years of high school accumulating an impressive list of accomplishments and extracurriculars. He has served as a dedicated staff member on the Wolfpacket for four years, working his way up from a reporter to the head news editor. He also dedicated time to speech and debate, tennis, the National Honors Society, and president of the UNICEF Club. During his time at Bowdoin, he plans to join the school newspaper, continue his volunteer work, become involved in political activism, and join clubs catered towards his identity, such as the Asian Student Alliance.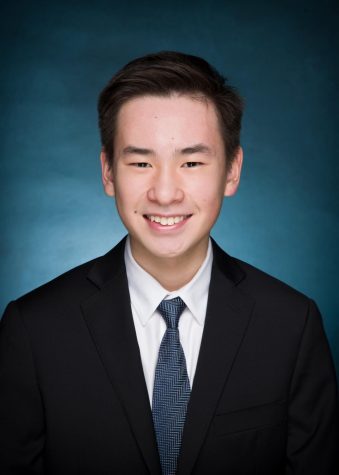 "In high school I didn't get that much of an opportunity to explore my culture or ethnicity," Jiang said. "It will be super fun to do that in college, especially considering how huge Bowdoin's Asian Student Alliance is on campus."
Though quarantine put a hold on outside of school activities for many, Jiang and his friend Salma Mohideen used the period of isolation to develop a non-profit that assisted high-risk individuals who were struggling in the pandemic. Their volunteer program, "Claremont Fresh," allowed elderly, at-risk residents of Claremont to have their groceries safely delivered by a volunteer so they would not have to risk becoming ill with the coronavirus. The duo then created another program designed for children, another age group that faced significant challenges during quarantine. "Easy Code 4 Kids" provided free coding instructure for anyone interested in learning the basics of computer programming, and included classes designed for children with autism.
When reflecting on his high school experience, the little but memorable moments are what stands out to Jiang. Grabbing lunch off-campus with his friends, spending countless hours at club meetings, and working alongside his fellow companions on the Wolfpacket are a few of the many puzzle pieces that composed his time at CHS. He would like to thank his best friend Salma Mohideen for sticking by his side through it all, and the constant support from his teacher Mr. Glavin and his counselor Mrs. Mitchell. Though leaving behind the familiarity of high school can be bittersweet, Jiang cannot wait to begin his next chapter at Bowdoin.
About the Contributor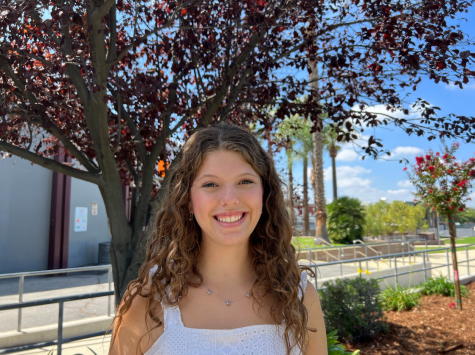 Melina Tisopulos, Editor-in-Chief
Melina Tisopulos is a senior and the Editor-in-Chief of The Wolfpacket. Melina loves to write and intends on studying journalism or English in college....