Lewis & Clark Q&A
Why did you decide to attend Lewis & Clark? What stood out to you?
Sebastian DePrez: I decided to attend Lewis & Clark for a couple of different reasons. First I knew I wanted to play basketball in college, and Lewis & Clark offered me a roster spot. I also think it's a great fit academically as I will be able to explore different academic interests to see what fits me the best. Some things that stood out to me are the location and the welcoming culture. I was able to visit the campus as well as Portland and it's such a beautiful place.
Maya Garcia: I was initially drawn to Lewis and Clark through its incredible location. Portland is defined by a climate of political and environmental activism, awe inspiring nature, and a diverse music, art, and food scene. I was looking for a small liberal arts college experience, and Lewis and Clark, with its tight knit community of passionate learners, promises that. Their College Outdoors and study abroad programs particularly appeal to me, and I can't wait to explore all the opportunities this beautiful campus has to offer.
Kay Oken: I was looking for a liberal arts school with small class sizes that was on the West Coast and Lewis & Clark fit all three criteria! Also, they have an amazing 5-year teaching program that allows me to graduate with a BA in English and a Masters in Teaching in just 5 years.
Maltin Tocani: I don't really like large universities/classes so the idea of a smaller LAC really appealed to me. The tipping point of why I chose to attend over other colleges was the approachability of the administration. Pretty much as soon as I got accepted, I was introduced to my counselor and offered a speech and debate scholarship which was super cool.
Caren Uribe: I decided to attend Lewis and Clark College for a few reasons. The first and most important one being that I was given the opportunity to play on their tennis team! The second one being that the school has highly rated academics and a stellar science program as well. Last but not least, of course, the beautiful campus and downtown Portland being just a few miles away. This is a very common answer among the Lewis and Clark commits but I'd definitely have to say the campus was what stood out to me the most! I remember taking a campus tour back in November and thinking it was the prettiest college campus I've seen.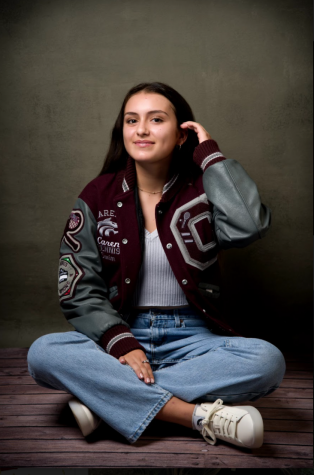 What are you majoring in and why?
Sebastian DePrez: I will most likely major in computer science but I'm still pretty undecided. I'm really just interested in the STEM field so I want to explore all my options. I also want to study philosophy perhaps as a minor.
Maya Garcia: I will be majoring in Psychology. My ultimate goal is to become a therapist. Witnessing firsthand the rising mental health crisis around me over the past few years has inspired me to find a career that addresses this problem.
Kay Oken: I'll be majoring in English in the hopes of becoming a high school English teacher. My biggest inspiration in life has been my sophomore English teacher, Ms. Pierce. But also English has always been my favorite subject and writing has been a huge part of my life.
Maltin Tocani: Plan for right now is probably Political Science because I enjoy learning about politics.
Caren Uribe: I plan on majoring in Bio on the pre-med track! Biology has always been a prominent interest of mine as it's been the only science subject I've taken throughout high school! My willingness to learn about the study of life and how the body works has been present since I was really young.
What are your plans for during and after college?
Sebastian DePrez: During college I'm hoping to join clubs and explore the PNW a lot, maybe even do some study abroad. After college, I'm not entirely sure. I would probably hope to live abroad for a year or two.
Maya Garcia: After college I would love to be a therapist. During college I plan to study abroad, continue speech and debate on the Lewis and Clark S&D team, join a choir and an A cappella group, work hard, and have fun!
Kay Oken: During college, I hope to get involved with Lewis & Clark's radio program! I'd also love to work at Powell's Books, especially since right now I curate my own bookstore in the Claremont Village. After college, I'd honestly really like to come back to CHS to teach IB English and maybe even TOK.
Maltin Tocani: I have no concrete plans if I'm being honest. Maybe start a nonprofit or something. I'll figure it out later.
Caren Uribe: My plans during college are to really put myself out there and to involve myself in many organizations/clubs on campus. I hopefully want to make an impact on the student body by sharing my ideas on sustainability and how to further conserve the environment etc.. I also plan on getting an on campus job as well as volunteering. And lastly, to take advantage of the opportunities offered at LC like studying abroad, internships, and research studies. My ultimate goal is to get my phD and become a dermatologist after college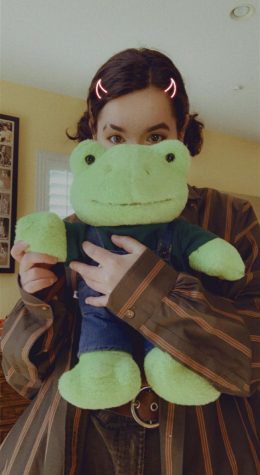 What are you looking forward to most in college?
Sebastian DePrez: Definitely looking forward to playing basketball, but also to meeting new people and experiencing a new culture!
Maya Garcia: I am looking forward to meeting entirely new people and exploring an entirely new place!
Kay Oken: The environment of Portland and the classes! Lewis & Clark has really small class sizes which is my favorite way to engage with my learning. The whole campus is also just gorgeous.
Maltin Tocani: More specialized classes and never getting up before 11 am ever again.
Caren Uribe: In college, I look forward to making lifelong friendships, going to college parties, and expanding my knowledge in bio!
How do you feel about moving so far away from home?
Sebastian DePrez: Definitely scared, but excited as well. I've lived in the Upland/Claremont area my whole life and I'm looking forward to moving somewhere new.
Maya Garcia: I am going to miss my family and friends dearly but I am eager to explore.
Kay Oken: Honestly a little nervous. I've never even been to Oregon before! But it'll be nice to have so many familiar CHS faces. My whole life though I've had to adapt to a lot of change, so no matter the nerves, I know I'll overcome them and learn to thrive.
Maltin Tocani: I'm so excited. My biggest fear is accidentally making eye contact with someone I know at the grocery store so moving away means I can avoid that for a year or so.
Caren Uribe: Honestly, I am beyond excited. I mean, don't get me wrong, I will miss my family and friends a ton!!! However, I love traveling and getting to know new places. I know it'll be very hard to adjust to living by myself at first but college is definitely what you make of it so I'm going into this new chapter of my life with a very positive outlook.
What has been your favorite high school memory?
Sebastian DePrez: I'm not entirely sure if I have a favorite memory, but office hours in Mrs. Rodriguez's room were always fun and the play-in game for CIF my junior year against Glendora was super fun even though we lost.
Maya Garcia: I have thoroughly enjoyed my four years of high school. My favorite memory so far would have to be singing in Chamber singers. I will never forget the beautiful music and laughter we were able to create together.
Kay Oken: All the lunches I've spent with Ms. Pierce and all the late nights for Wolfpacket have been some of my happiest moments. But I'd be remiss not to mention being the "worm person" and handing out worms to everyone on campus.
Maltin Tocani: Probably the time when I went to where they held the Stanford Prison Experiment.
Caren Uribe: My favorite high school memory so far has been going on the AP Bio camping trip with my classmates and Mr. Tucker sophomore year! Also when my group and I made a parody to Drake's "In My Feelings" music video as the final for AP Bio. Let's just say we weren't the best singers…
Looking back, what will you miss the most about high school?
Sebastian DePrez: Definitely my friends.
Maya Garcia: I will miss all of the opportunities for involvement in high school! Hopefully I get to experience a similar environment in college.
Kay Oken: Not to sound too much like the stereotypical English major that I am, but I'm going to miss my teachers so much! I've been so lucky to have so many wonderful teachers over the years that have helped shape my education and me as a person.
Maltin Tocani: Carefree and reckless decision making.
Caren Uribe: I will definitely miss my tennis coach and the relationships I've built with both the girls and boys varsity tennis teams.
Do you have any advice for students as you leave CHS?
Sebastian DePrez: Enjoy the time that you have. High school is such an amazing experience if you allow it to be, and it's something you only get to do once. Make as many memories as possible so that when you look back on it, you know you made the most of these years.
Maya Garcia: My advice for CHS students would be to establish good relationships with teachers and mentors and enjoy your time in high school even when it can be challenging. Also, to not hesitate to ask questions and push for progress and change.
Kay Oken: In the wise words of Mr. Keating from Dead Poets Society, "Carpe Diem! Seize the day, boys. Make your lives extraordinary." Live here, live now, and make the most of it.
Maltin Tocani: Have fun, don't sweat too much, everything is temporary.
Caren Uribe: Yea! My advice would be: The little things won't matter in the grand scheme of things so be yourself and have lots of fun.
Who has been your biggest inspiration in life?
Sebastian DePrez: Definitely my parents, I wouldn't be half the person I am today without them
Maya Garcia: I would definitely say that my parents are my biggest inspirations.
Kay Oken: So in my sophomore year of high school, I was separated from my mom. My parents got divorced when I was 9 and I bounced between two houses, sometimes multiple times a day for over 6 years. at my mom's house, I lived in a psychologically abusive household, and after an incident of sexual assault at the hands of my step-dad, child protective services stepped in and finally got me out of that household. My mother was always rather lacking in the "mother" department, and even more so after we were separated. Ms. Pierce was really the one who stepped up and became the mother I never had. Since then she's inspired me to follow in her footsteps, so that hopefully one day I can extend that care to students just like she did for me.
Maltin Tocani: captainsparklez
Caren Uribe: My biggest inspiration has been and always will be my dad, Carlos Uribe.
Any final thoughts or comments?
Sebastian DePrez: I would just say that when it comes to picking a college, it's really your first major adult decision. It's not a decision taken lately, but there is also never a wrong choice. It is certainly worth all the stress when you finally know where you're going.
About the Contributor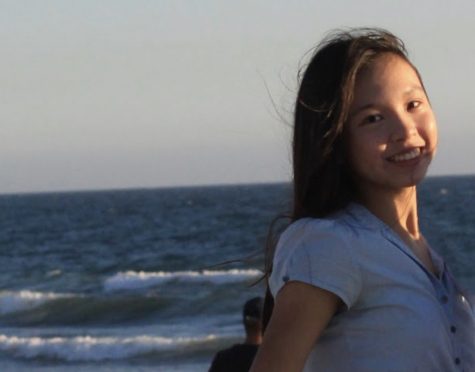 Kathryn Enriquez, Head Features Editor
Entering her senior year, Kathryn Enriquez looks forward to the future and many adventures to come. Now in her third year of the Wolfpacket, she is the...