Dual perspectives: Should club sports competitions be resumed at this time?
No (Melina Tisopulos): Club sports are a public health risk not worth taking
As the COVID-19 outbreak progressed, devoted athletes had no choice but to watch their beloved sports be taken away from them. Frustration at the world is understandable; it is difficult not to miss the thrill of scoring the game-winning goal or the exuberance of a bus ride home after an exciting match. For many athletes, sports are more than just a means to stay in shape. Rather, sports are a passion, and the heart of their lifestyle. While it is saddening to have to put the competitive club sports season on hold, it is the only safe and responsible option for both the athletes and the community at this time. Therefore, club sports should not resume gameplay until it is safe to do so.
When debating the return of club sports games, it is important to consider the current needs of the nation. Should sports games be prioritized above health, education, and financial prosperity? Allowing club teams to hold competitions would pose a threat to both public safety and the struggling economy. Unlike socially distanced practices, gameplay will inevitably involve direct contact and the use of shared equipment. This means that only one game has the potential to infect two full teams, along with their family and whomever else is exposed to the team members. Unlike other counties, the rate of COVID-19 cases in LA county are not decreasing, and allowing club sports games could further worsen the state of the pandemic. If this were to happen, the eventual complete reopening process would be set back even further, which would in turn put the livelihood of businesses and the education of students in even more danger. Hundreds of thousands of businesses have already had to permanently close, and millions of citizens have become jobless and lost their source of income. Over 200,000 people have lost their lives, and that number is continuing to grow. Club sports are not essential enough to risk worsening these tragic losses. In addition, all schools in LA County are still practicing distance learning, which causes great struggles for students, especially those who attend schools in low-income areas or have learning disabilities. Receiving a quality education is absolutely necessary, whereas club sports are merely additional enrichment in the lives of children whose family can afford it. For this reason, education should unquestionably have the priority for reopening.
With the recent success of the NBA's "bubble" method to prevent the spread of COVID-19 among players and coaches this past season, the question of whether club sports can explore a similar option arises. Unfortunately, club sports programs do not have anywhere near the 150-million-dollar budget that the NBA dedicated towards precautionary measures. For this year's shortened NBA season, participating teams were able to play their games in complete isolation at the Walt Disney World Campus. Upon arrival, athletes were prohibited from leaving the campus and would have to self-quarantine for ten to fourteen days if they engaged with anyone in the outside world. Though this method was extremely costly, it was also effective in limiting the spread of COVID-19, since all of the athletes were kept in the same location. However, club athletes' whereabouts are not contained within a bubble, risking the health of not only their teammates' but everyone around them as well. In between practices and game days, club athletes expose themselves to possibly infected household members, along with whomever else they may interact with. Prior to arrival, NBA athletes were tested for the virus and were prevented from attending team practices until receiving a negative COVID-19 test result. Routine COVID-19 tests then continued for the entirety of the season, to guarantee the safety of those within the bubble. Routine testing is essential to limiting the spread of the virus, but local club sports cannot afford to provide athletes and coaches with this necessity. Without scheduled testing, club sports will continue to present a threat to public safety.
Luckily, club sports practices have been allowed to return with the addition of new safety guidelines. With distanced practices, club athletes still get to experience the normalities of participating on a team to a certain extent. Almost all the benefits and norms of club sports such as training and conditioning, and spending time with teammates, can currently occur while minimizing the contact needed to spread the virus. For the sake of public health and economic stability, this is how club sports need to remain until it is deemed completely safe to return.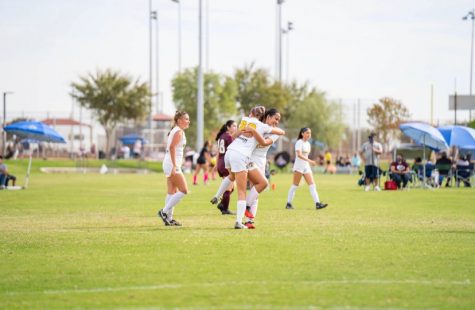 Yes (Casey Shoultz): Club sports should resume competitive play
When one thinks of the transition between summer and autumn, the thought of leaves changing colors or the reality of going back to school may cross the mind brain. However, for others, one might think of the excitement and buzz of club sports starting once again. With cheeks blushed red in the crisp air, back-to-back games on the weekends, and the sun dipping beneath the horizon faster than summertime practices, it is a recurring memory an athlete surely will never miss. However, do not grab your sports bag yet — the excitement of these club sports have been postponed.
During quarantine, nothing is the same. Practices filled with the laughter of teammates and small-sided scrimmages have been changed to distanced passing and less direct contact. Instead of league starting in late August and early September, it has been pushed back further and further into the year, even going into next year.
The Southern California Developmental Soccer League (SCDL) one of the major club soccer leagues in Southern California, has tried to reassure soccer teams that league will be starting at the end of October, from the moment quarantine began. However, on October 13, SCDL pushed a message explaining that, due to Governor Newsom's guidelines, the league unfortunately cannot start in October and has been postponed to a 2021 season.
"The general consensus is that youth sports will not Return to Play before January 2021," SCDL's message said. "There has been much effort to communicate with Governor Newsom on Return to Play guidelines and protocols but nothing has been communicated from his office. Cal South, just last week, finally sent a communication to Governor Newsom's office but I believe it will fall on deaf ears until after the election."
Gov. Newsom's COVID-19 athletic guidelines first started with practicing social distancing and making sure players are at least six feet apart from each other, while doing temperature checks and less direct contact. Since then, the guidelines have eased slightly, with players being able to scrimmage during practice only and be around each other with the rule of no direct contact implemented. However, if these players can scrimmage each other during practice, what is stopping them from playing actual games?
The COVID-19 guidelines website says that activities that require close contact with people from different counties are being permitted during this time period, and cannot be allowed. The argument of it being too big of a risk of infection is seemingly irrelevant in this topic; if players really want to play, and are serious about playing once more, they will take measures. It is too big of a risk if players are careless and do not take precautions, instead of social distancing and staying home. Nonetheless, if players take measures and properly quarantine themselves with no contact other than family and soccer for two weeks, and get tested, they should be allowed to play..
Being able to properly play sports once again not only allows teenagers to break free from the constant tension from school and the overload of assignments, but also help regulate moods. Studies have shown that exercising and playing sports releases certain types of neurotransmitters, such as dopamine, norepinephrine, serotonin, and endorphin. The release of these neurotransmitters allows for athletes to regulate their moods and become happier. By Taking these sports away, it stops this release, and stops athletes from playing the sport they love. Brooke Higuera, CHS junior and avid soccer player, has changed her mindset on how much she appreciates the game and realized the love she has for soccer. She expresses how she gets a "runner's high" from soccer — a euphoric feeling of reduced anxiety and heightened happiness.
"I don't think I realized how important or how much I needed soccer as my outlet. Being home 24/7 knowing school wasn't going back was already hard enough, but not having the ability to play a sport I've been playing for years was a challenge," Higuera said.
From starting distance learning to not being allowed to hang out with friends on the weekends, it is a no-brainer that ordinary lives have changed and been affected by this pandemic, including those of student-athletes. The usual buzz and excitement leading up to club soccer's league season is now being postponed, affecting the athletes' mentality, though there is no reason why competitive sports cannot start playing once more. If the players get regular temperature checks and COVID-19 tests, while staying in quarantine for at least two weeks, the buzz of weekend games and team bonding should continue and players should be allowed to play. Until then, do not tie your cleats for games just yet, the endless wait is still to continue.

Loading ...
About the Contributors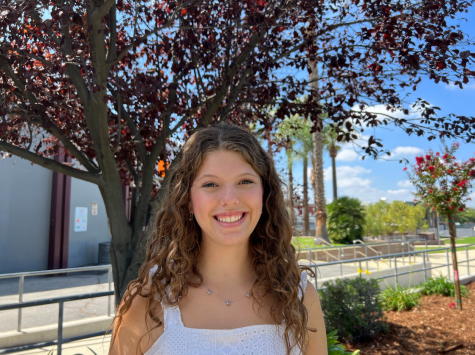 Melina Tisopulos, Editor-in-Chief
Melina Tisopulos is a senior and the Editor-in-Chief of The Wolfpacket. Melina loves to write and intends on studying journalism or English in college....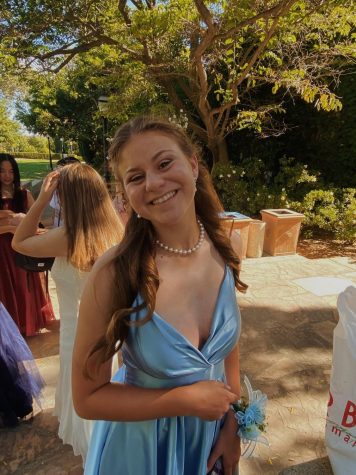 Casey Shoultz, Head Sports Editor
If you have explored Instagram in the vast few months, there is only one person that has continuously posted updates from their favorite musical artists...