Top Thanksgiving Treats
As November begins and the leaves turn orange, the thought of Thanksgiving is on everyone's minds. Every Thanksgiving there is always one dish on the dinner table that gets finished in mere seconds. Perhaps it is the Powerade and Bacon-Wrapped Turkey? The Pizza with Gravy? Or maybe even the Shrimp and Jello Salad? These exciting, new culinary delights are sure to impress and astound every Thanksgiving dinner this fall.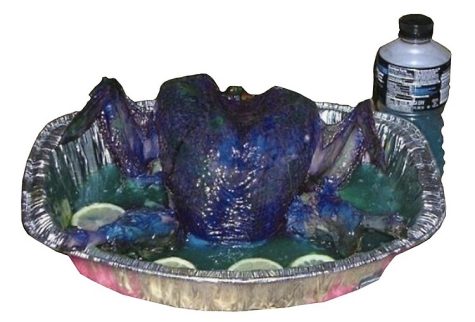 To start, the Powerade and Bacon-Wrapped Turkey is a quick, easy, and tasty twist on a classic Thanksgiving dish. The recipe for this appetizing dish is simple. Begin the preparation by pouring sage and garlic powder over the entire turkey. The next step will truly take your Turkey to the next level. Take a blue Powerade Sports drink and spill its contents into a pan with the Turkey. Add five drops of blue food coloring to really add a scrumptious, vibrant factor to the meal. Next, directly wrap the turkey completely with bacon. You can always cut up a lime for decoration and to spice up the meal just a little more! Bon Appétit! We would rate this meal a solid 11/10.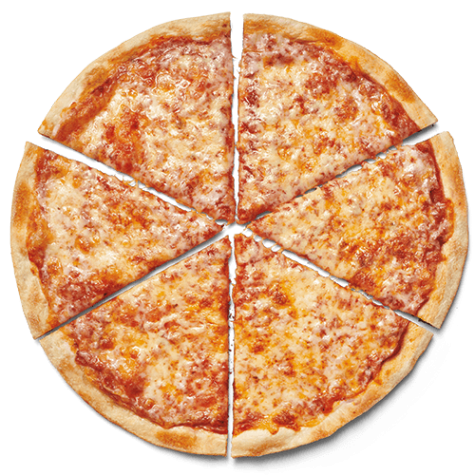 The next Thanksgiving meal is sure to knock your socks off! Get ready for Pizza with Gravy. This enchanting delicacy combines a fundamental dish in Italian cuisine and sauce cookery that dates back to 17th century France. The dish combines phenomenal European flavors and is practically the equivalent of the European Union of food. The recipe for the dish is even simpler than the last one! Simply dip a slice of pizza from your favorite pizza shop into a bowl of gravy. And voilà! Based on my own experience and the shared experiences of others, this meal is definitely a 10.5/10.
What is Thanksgiving without drinks? A cup of good cheer is needed for the holiday season. A drink that is absolutely perfect for Thanksgiving is Hot Dr. Pepper. The preparation for this drink is quick and effortless. Heat Dr. Pepper on a saucepan until it is steaming. Pour the heated soda over a slice of lemon and enjoy! This drink is absolutely impeccable to wash down your pizza and gravy! This drink is a 6.9/10.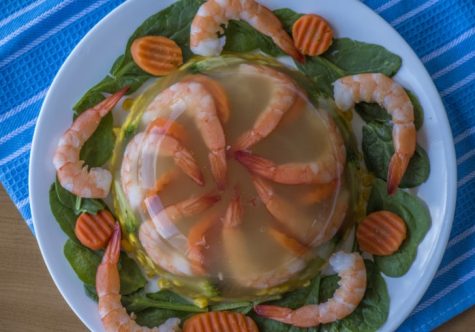 The final Thanksgiving meal option we have to offer is a mouth-watering, luscious dessert item that will dazzle even those without a sweet tooth, Shrimp and Jello Salad. A perfect way to end off a Thanksgiving meal, Shrimp and Jello Salad is the best and only way to end your night on the twenty-fourth of November. This dessert combines the gel-like texture of jelly and the taste of the ocean into one appetizing dish. To create this product add shrimp, corn, and mixed vegetables to a syrupy Jello mixture and refrigerate until fully set. Enjoy this 10/10 dessert! Gordon Ramsay approved!
Hopefully, all of these Thanksgiving meals will make it onto your table this fall! They are sure to be the belle of the ball at any dinner or party. Try our recipes and let us know what you think!
About the Contributor
Areesh Zaidi, Reporter
Areesh Zaidi is a sophomore at Claremont High School and a first-year reporter on the Wolfpacket. Zaidi has always had a passion for literature and writing....