Peng(uin) flocks to UCSB
Ever since she was young, Megan Peng knew that she wanted to study the intricacies within the STEM field when she grew up. Although Peng did not know what exactly she wanted to do back then, she now knows that she wants to invest her career in computer engineering. Her favorite class taken at Claremont High School would probably be Advanced Placement Calculus BC. Peng has finished taking Differential Equations at Citrus College and well on her way into the complex mathematical world.
"I like math because it's logical and intuitive. It's kind of crazy sometimes but I like being able to learn a concept and apply it to different problems, whereas in other subjects you don't always have that opportunity," said Peng.
Due to her four years of hard work at Claremont High School, Peng will be going to University of California, Santa Barbara, as it was the best location and had the ideal programs for her major. The relaxed atmosphere and the friendly environment were some of the aspects of UCSB that Peng considered while also looking at other colleges. Peng is very much looking forward to interacting with her new teachers and classmates and hopes to make more friends at college. Reading has always been a small hobby of Peng's and she would like to continue to enjoy reading in the beautiful library on UCSB's campus. Although Peng was not an avid participant in sports, she played the piano for all of her life. She wishes to continue piano while in college, and maybe even pick up some new instruments as well. Handling a job at Kumon Center ever since she was in freshman year, Peng is excited to put her high school journey behind her and look forward to the future.
When asked about what advice she would give to underclassmen, Peng said, "Just go for what you're passionate about. Don't let anyone pressure you into doing activities you're not interested in like taking courses you don't want to or burdening yourself with too much. Never change who you are!! High school isn't just about the courses and activities, it's also about the memories, friends, and experiences."
Peng would like to give shoutouts to her friends Voica, Yvette, and Bronzmer for always supporting her throughout her high school years, and being her "crazies and Day 1's". Peng would also like to thank Mr. Easton, Ms. Kandice, Mrs. Lee, Dr. Arboleda, Marstra Suraez, and Mr. Carrillo for being her favorite teachers in high school.
Hello there! Our goal is to provide relavent, engaging journalism for readers of all ages. Your donation will support the student journalists of the Wolfpacket at Claremont High School, and will allow us to purchase equipment, print our monthly issues, and enter in journalism competitions. We appreciate your consideration!
About the Contributor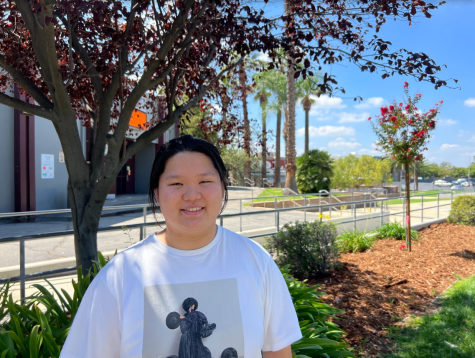 Lisa Yi, Assistant News Editor
Lisa Yi is a returning member of the Wolfpacket team, but this year she's back as an assistant Editor for the news section! As of right now, she is currently...