CHS is out of GAS
It was 10:17 pm on a Wednesday night in November. I was curled up under the covers, awake, feeling reckless. Was I ignoring my homework? Probably. But that was boring… I wanted entertainment. I was scrolling through Instagram reels, contemplating redownloading TikTok, when I got a text from my Wolfpacket editor. It read: "2 boys and a girl at CHS voted for Carrie." I was shocked! What was this? Who voted for me? What did they vote me for? A nervous feeling began growing in my gut. I had to find out what this was, so I clicked the link and was sucked into the GAS app.
The GAS app was released in September 2022, as a reincarnation of the 2019 app 'tbh.' The app is named after the Gen-z term "gas," which means "to charge someone up" or "to boost someone's confidence," and it does exactly that. The app is a polling game, where a prompt is given and you must select from twelve people who best fits the prompt. The options consist of people whom you have friended on the app, recommended to you based on the school you go to and the people in your contacts. These people can then see what they were voted for but not by who, the only information they receive is the gender and grade level of the person who voted for them.
CHS Sophomore Chloe Madrid was one of the first people to have downloaded GAS at CHS. They downloaded it with a few other friends a "couple of days before everyone else" after seeing an Instagram story promoting the GAS app.
"We were all like 'I don't know what that is' but sure," Madrid said. "We had heard that people can anonymously say stuff and vote for you, so we were like 'Okay, I'm curious to what people have to say about me.'"
When Madrid joined on November 9th, she was one of 200 CHS students on the app. At that point the majority of CHS had not yet heard of the app, but by the next day, practically all of CHS was clamoring about it. Students were posting about it on their Instagram stories, voting for people, and seeing what they had been voted for. In the span of 24 hours, half the school was hooked. For many, this was due to the app's click bait, word-of-mouth advertising which targeted students' curiosity for drama. Another sophomore, Adian Furmanski, was one target of the app's clickbait advertising style.
"So people will send you links in order to bypass the cooldown poll [time between quizzes]," Furmanski said. "That's how I got it."
Junior Mira Steimen, on the other hand, found out about the app from one of her classmates during 3rd period class.
"This girl in my history class was telling us about the app and telling us that we should download it," Stienmen said. "Or I saw her doing it in class and I was like what is that?"
At CHS, usage lasted a day for some and at most, three weeks for others. While many still have the app, its usage rate is almost nothing. Furmanski and Mia Rivas theorized why the app was so popular and why it died so quickly.
"I think a lot of people said they downloaded it because it was funny," Furmanski said. "But deep down I feel like everyone downloaded it because of their ego being boosted. Definitely true for me, I loved getting those notifications."
"It just got old," Rivas said. "It is one of those apps that people think is so funny for, like, a day."
Clearly this need for validation from CHS did not last long. Many at CHS can relate to one former GAS app user who replied to a questionnaire sent out on the Wolfpacket's instagram: "It was fun at first but I rarely go on it now" – vamp1re_em.
Like most trends, the GAS app has faded from the consciousness of the youth, both at CHS and throughout the nation. At its height, the app was adding 300,000 users daily, and spent several days —leading up to October 21st—as the No. 1 app in the app store downloads according to Bloomberg. Current Google trends graphs of the searches regarding the app show sharp peaks in interest of the app then immediate drop offs in interest mere days later, suggesting a quick loss of interest by users.
Though few students at CHS—if there are any at all—are still active on the GAS app, it definitely served its purpose. Most responses to the Wolfpacket's instagram questionnaire and interviewees for this article agreed that the app gassed them up. In the words of one interviewee, "We got GASsed."
About the Contributors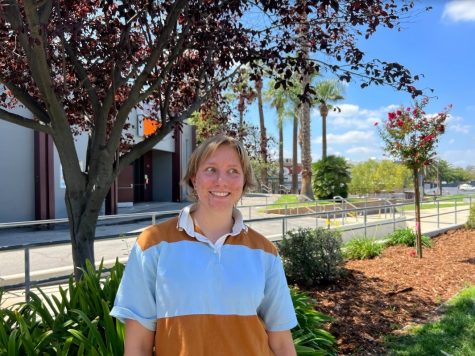 Carrie Anne Little, Assistant New Editor
This year Carrie Anne Little is a junior at CHS and is back for her second year as part of the WOLFPACKET staff. This year she is an assistant-News editor...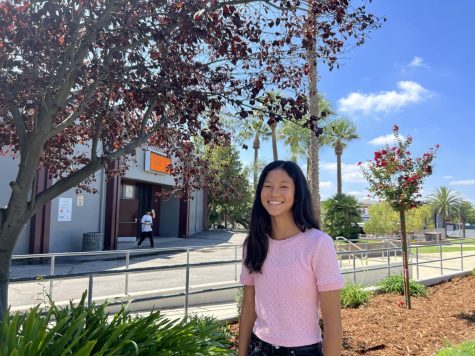 Isabelle Shie, Assistant A&E Editor
Isabelle Shie is a sophomore and the assistant A&E editor for the Wolfpacket. Apart from the paper, Isabelle is on the cross country team as well as...