Homecoming Court: Jojo Wren
With her bright personality and ardent involvement on campus, Jojo Wren has what it takes to be on Homecoming court. She is involved in both Interact Club and Key Club, the two major volunteer clubs on CHS campus, as well as varsity volleyball, teaching kids through ArtStart, and welcoming freshmen to the CHS community with Link Crew. She is also a true lover of the environment, which she demonstrates by volunteering at the Claremont Botanical Gardens outside of school, and in school through her involvement in Claremont High's Environmental Action and Awareness Club.
Another one of her passions is art. From crafting, to food, to music, many of Wren's favorite things to do in her off time revolve around some form of art. After high school, she hopes to attend a four-year college to study both art and environmental science.
Wren hopes to be able to use her position on homecoming court to make a positive change on CHS's campus.
"I'm excited about sharing what I'm passionate about and what kind of things I do in my life to hopefully inspire others to pursue their passions," Wren said.
Wren would like to give a special shout out to her boyfriend, Jonah, who is an honorary member of court in her heart. As she finishes her senior year, she leaves the freshmen with a piece of advice.
"Make the most of your time in CHS and make as many memories as possible," Wren said.
About the Contributor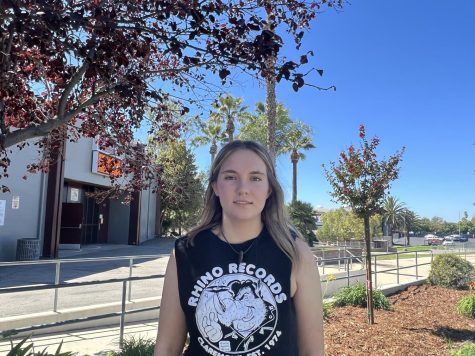 Kat Griswold, Reporter
Kat Griswold, a senior at CHS, is a reporter for The Wolfpacket this year. Her excitement for Wolfpacket stems from a number of things, such as her enjoyment...