SATIRE: Wolfpacket finna girl boss this article, dripping with Gen-Z slang #pushinp
Besties, these past few years have fallen flat. Previous generations' language is just no longer giving. In fact it is mid. Luckily, Gen-Z has added spice to our lives with slang that straight up slaps. And cuz the Wolfpacket is 100% run by zoomers, this paper is obviously dank.
The Wolfpacket is the most dapped up, snatched elective on campus. We are out here delivering absolute bops every single month and just slayin' the competition with all of our bussin bussin articles. Iykyk TFW the Wolfpacket staff churns out another high-key bop of an issue with stories that lives rent free in your head? That is what makes Wolfpacket the CEO of CHS news, unlike basic Wolfcast who is going to catch hands over this hot take. However, they are going to have to take several seats after we expose our finesse in this article.
Of all the reading students have to do at CHS, reading the Wolfpacket just hits different, and in fact it is built different. Every issue is proof that Wolfpacket understands the assignment. Wolfpacket out here spilling all the tea with no cap, all fax. We are constantly vibe checking boomers, sussing out Pick Mes, and bringing in the dough. Deadass, each issue is absolutely fire and is the #1 cause of FOMO in our readers.
After 91 years of service to the school, the Wolfpacket is the true OG, with slay after slay. Wolfpacket just gives so much main, which our readers are low-key simping for because we know. We have caught you all in 4K. Our biggest fans are all saying "pop off queens" while they quietly sip the tea we are serving in each absolute snack of an issue.
After basking in all our literary finesse, Wolfcast gotta be feeling pressed and salty. Already, we can feel them throwing shade and preparing a clapback. Alright bet. Tbh they are going to be taking a big L when it comes around to the best campus news source award. Big oof on their part, because what they are delivering just ain't it. Everyone in Wolfpacket would pls like Wolfcast to yeet themselves out of our precious class time. We are over all the crusty Doc. Oc cameos (we write enough of them) and honestly, it is the "hello pack" for me. We can already hear our readers saying "lol mood".
As you can see Wolfpacket is clearly CEO because our Gen-Z slang is literally leaving you dead. This absolutely fire article has got y'all weak, but, watch out: your mom is going to yoink this paper so she can become hip and cool and with the kids. How cheugy.
About the Contributor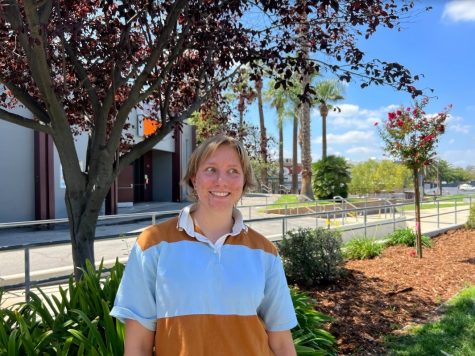 Carrie Anne Little, Assistant New Editor
This year Carrie Anne Little is a junior at CHS and is back for her second year as part of the WOLFPACKET staff. This year she is an assistant-News editor...