A Tribute to Tom Brady: The Greatest Quarterback to Ever Live
In early April of 2000, after being drafted in the late sixth round, The New England Patriots called a young Tom Brady to congratulate him on his drafting to the team. Brady, on the telephone, went on to make a promise that was never forgotten: he told the New England Patriots he would be remembered as he vowed to deliver a first ever Super Bowl to the Patriots. However, that promise was forgotten as Tom Brady played as a backup quarterback until late 2001. It was a play that changed the course of history in the NFL – especially for Tom Brady. The main New England Patriots' quarterback" Drew Bledsoe was left unconscious on the field after a hard hit knocked him down. Bledsoe never played another game for the New England Patriots, and his career ended short with lost potential. Most do not remember Bledsoe for his performances, but rather they recognize his name because it was him who was forced to step down to give Tom Brady a shot at glory. The rest is history.
Brady is the greatest football player, and arguably the greatest and most prolific winner in the history of sports. There is no doubt about it: Brady is the greatest winner the NFL has ever seen — and the greatest quarterback. His 624 passing touchdowns and 84,520 passing yards are the most in NFL history. He has the most Super Bowl MVPs in NFL history, while he is the only NFL player with seven championships. In 19 seasons as a starter in the NFL, the quarterback has reached the Super Bowl in more than 50% of them, nine times in New England and the most recent with Tampa Bay. Tom Brady played 22 seasons in the NFL. Even if you count out his first season on the bench and his injury-filled 2008 season, that still amounts to 20 seasons as a starter. Having Brady on the roster is almost a guarantee of a playoff run. Brady has more Super Bowl wins than any franchise in NFL history. Some statistics to prove his dominance: Brady has the most combined passing yards, the most combined touchdown passes, the most fourth-quarter comebacks, most games won by a quarterback, and he also holds the shattering record of most games started by a quarterback. You read that right.
"What more do you have to prove?" These words were spoken by Brady's wife, Gisele Bündchen, a Brazilian supermodel, as she hugged her husband after winning his sixth Super Bowl. Brady hugged her with no response, because there was only ever one answer: Tom Brady did not have anything to prove.
People despise Tom Brady because they truly believe he never worked for his success, and that it just came to him naturally. Although Brady is the greatest football player to ever live, he is a man who exercised and self engineered his own success from hate. "Poor build. … Gets knocked down easily," a draft scout wrote about him so infamously all those years ago. Later that year, Brady ran a 5.28 40 yard dash, almost a second slower than the average time for a football player. A scout criticized him as "overweight, on his toes too much, and bald." A third scout made his message clear: "He lacks mobility and the ability to avoid the rush. Lacks a really strong arm. Can't drive the ball down the field. Does not throw a really tight spiral. System-type player who can get exposed if forced to ad-lib." Was it really so inaccurate? No, it was not. It was merely the truth — but the incomplete truth. Tom Brady was always an achiever. When he wanted something, he would work and drive himself to success. Even with the negative comments, Brady did not let that stop him. Even when he was drafted as a 199th pick for the Patriots. Do not ever let the seven Super Bowl wins and the records gloss over that most vital lesson: you get to choose your future. Tom Brady is the greatest quarterback to ever live, because he had the greatest discipline, work, and patience to get to that level.
As a tiny high school freshman boy, Brady was late to his first ever football practice, because he did not know how to properly put on gear. He was constantly laughed at, and was benched throughout his whole high school career to a sophomore quarterback who never even ended up making it to the NFL. However, Brady was determined to not give up on his dream.
His hard work and constant perseverance was evident: he took a team from no super bowls to six. In 2020, when Brady left the Patriots, he won another Superbowl with Tampa Bay Buccaneers that same season, a team that had not won in decades. His discipline and determination was something that he constantly worked to achieve and improve.
As Tom Brady announced his retirement from football last week, he made his message clear that although football has always been his top priority, pushing the limits to success has to end for anyone, even a player like himself.
"I understand that my fans need 100% of me right now, but it is in my best interest to step down in order to give the next generation of dedicated players their chance. To everyone that was a part of my success, that was there for my ups and downs, for my career; and who always had my support, thank you. I love you all." Brady read in an Instagram post.
Thank you Tom Brady, for giving our generation the opportunity to grow up watching you, the greatest quarterback and player to ever play the game. There will never be a player like him again, and although he is leaving the field forever, a legend like Tom Brady will never be forgotten.
About the Contributor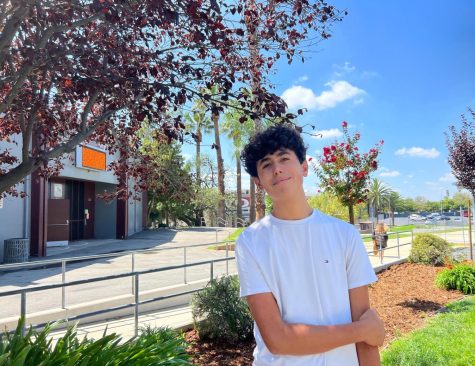 Lucas Grannis
Lucas Grannis is a sophomore at Claremont High School, who is currently serving his second year for the Wolfpacket as an editor for the Opinions section....