Trouble in Tennessee House
On March 30, three Democratic members of the Tennessee House of Representatives participated in an organized protest from the House floor urging for gun law reforms.
Of the three representatives, Justin Jones, Justin Pearson, and Gloria Johnson, only Jones and Pearson were expelled from the House on April 6 as votes were held. As the event sparked national outrage, it brought to light racist undertones and issues of representation within the Tennessee House of Representatives. The event highlighted the fact that the only two expelled were black, and Johnson, who was spared, is white, and how the overwhelming majority of the House's 99 speakers (with one vacancy) are Republican party members. Jones has since been reinstated into the Tennessee House of Representatives as of April 10, and Pearson was reinstated on April 13. Both have pledged to keep fighting for gun control.
Pearson began his political career as he attended Mitchell High School in Memphis, Tennessee. It was here that he organized many protests and called the Board of Education to action to send textbooks to his high school. Pearson co-founded Memphis Community Against the Pipeline, an organization that successfully rid their community of a crude oil pipeline project. Pearson later went on to attend Bowdoin College and was elected to the House of Representatives after a previous member had passed away. As Pearson was sworn into the Tennessee House of Representatives on Feb. 9, 2023, he wore a traditional West African garment called a Dashiki. He was faced with ridicule over his outfit choice from Republican representative David B. Hawk, saying that ties are expected and the House's dress norms are there to command respect.
At age 27, Jones is one of the youngest members of the Tennessee House of Representatives. Jones was born in Oakland, California but attended Fisk University, a Historically Black College and University in Tennessee, where he was able to get his political career moving forward. At Fisk University, he campaigned to repeal Tennessee's restrictive voter ID laws and to expand Medicaid in the state. During his early political career, and even now, Jones represents a more active and rebellious political presence in his protests. When he won the election for the representative of Tennessee's 52nd district, he stated that he had "…been arrested over 14 times for good trouble…"
Johnson has 27 years of experience educating special needs children. She is known for pushing equitable schooling for all, the ability to visit the doctor without draining wallets, and labor rights. Johnson worked on organizing Barack Obama's presidential campaign in 2008, and in 2012 Johnson ran for and was elected to Tennessee's House of Representatives. After losing re-election in 2014 and the subsequent election in 2016, Johnson made her return to the position in 2018 and has been in the House of Representatives ever since.
The Tennessee Capitol protests, held on March 30, came soon after the recent shooting at the Covenant Elementary School in Nashville, Tennessee. The protestors, students and parents alike, filled the Tennessee state capitol's halls and galleries chanting messages that called for tighter gun laws as Jones, Pearson, and Johnson called out the inaction of the Republican House of Representatives members as their state faces gun violence.
Officially, Jones and Pearson were expelled for breaking procedural rules as they participated in the protest without getting permission from the House Speaker, but Pearson and Jones are calling out what they see as racist actions by the House. In the 20th century, the Tennessee House of Representatives has only had two other expulsions, with the first expulsion in 1980 for bribery and the second in 2016 for alleged sexual harassment charges. Both of these expulsions prove to be under very different circumstances than the ones last month, and call to concern the very nature of this expulsion and if it is necessary at all. In response to a query as to why she was the only one of the three spared, Democratic Representative Johnson said, "It might have to do with the color of our skin." Jones, being cognizant of the history of the House of Representatives, proceeded to list fellow members that have not been expelled despite their devious actions, going on to call the group's expulsion an "attempt to silence and undo the will of over 200,000 Tennesseans" that make up the representative's different districts.
The Democratic representatives made their visit to the White House on April 24 where they had been invited by President Joe Biden, who called their expulsion "shocking" and "undemocratic." During their meeting with the President and Vice President Kamala Harris, the group discussed the steps that should be taken toward decreasing the number of deaths by firearms in U.S. communities.
The group of Democratic representatives has been adorned with the name "The Tennessee Three," and has made headlines that exposed issues of representation within a Republican-dominated House of Representatives. For those wishing to make a change, leaders can be spotted among the Three, reminiscent of the 1960s civil rights movement in their words, cadences, and look. With Jones' commandeering words and Pearson and Johnson's unweathered attitude, the democratic party looks to capitalize on the sweltering success and media attention to further bolster its political message.
If the Republican party carried out the expulsions with the hope of quieting the protests and Democratic representatives, it backfired completely. Now put in the spotlight, Tennessee politics will be watched with a keen eye by many. Jones, Pearson, and Johnson have been in this game a long time, and the future may bring with it waves for the passionate and trailblazing Tennessee Three.
About the Contributor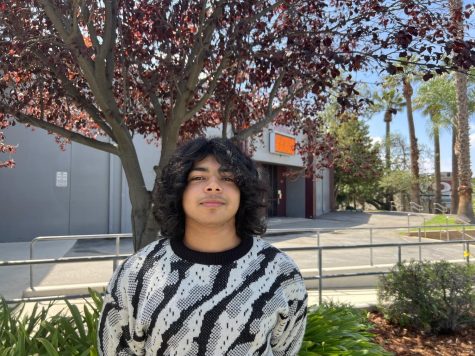 Lorenzo Cano, Reporter
Lorenzo is a Senior at Claremont Highschool and a reporter for the Wolfpacket. Their current favorite musical artists include Youngboy Never Broke Again,...