The return of the flu
It is that time of year when viruses take to the chilly air, afflicting many with runny noses and sore throats. As fall transitions into winter, respiratory illnesses like influenza (commonly known as the flu) become highly transmissible in the drier and colder environments. While influenza viruses circulate throughout the United States year-round, positive cases typically begin to climb in October and peak several times between December and March. This period of high infection rates is known as "flu season" and the projected season for 2022 is believed to be the worst one yet.
For more than a year, flu activity has been kept at bay with the progression of COVID-19. Mask wearing, social distancing, and other measures taken to stop the spread of COVID curtailed influenza. In 2021, approximately 2,000 flu cases were reported, while previous yearly averages were around 206,000. However, the "disappearance" of the flu comes with its own difficulties. With masking mandates dropped, schools and workplaces back in full force, and people traveling extensively, opportunities for flu transmission have expanded. Flu-immunity has declined with the pandemic precautions, and vaccination rates are also lower than usual for this time of year. About 128 million doses of influenza vaccines have been distributed so far, compared to 140 million around this time last year, and 156 million in the year before that. On average, flu vaccination coverage in children and adults are relatively low and experts are urging many to get vaccinated now.
The 2022 flu season arrived in early October with statistics surpassing those previously seen at this time of year. The Centers for Disease Control and Prevention (CDC) estimates that there have been at least 880,000 illnesses, 6,900 hospitalizations, and 360 deaths from flu thus far. The cumulative hospitalization rates in the U.S. this year has reached a record high since the 2009-2010 swine flu pandemic.
Crowded hallways and indoor congregations make schools a primary location for the spreading of sicknesses. Several schools in the U.S. have sent students home and even closed down due to flu-like illnesses. Among them is Stafford High School in Fredericksburg, Virginia, which closed down after half of their students were sent home with flu-like symptoms: sore throats, body aches, and fevers. Since mid-October, CHS has been seeing flu-like symptoms affect students and staff. Among them is Fiona Wu, a freshman who came down with the flu in early November.
"I had a fever for 36 hours, consecutively…threw up a lot…and had to miss two days of school," Wu said. "The biggest thing I regret is not getting a flu shot when I should have."
Kristi Brandt, a RN CUSD school nurse, shares her insight on the recent surge of the flu.
"Hospitals are having an influx in pediatric patients with a virus called RSV," Brandt said. "Between RSV and the flu, I would advise students to talk to their parents about getting the flu shot."
Brandt also advises students to stay home if they start to experience flu-like symptoms such as fever, chills, coughing, runny nose, and fatigue.
The 2022 flu season is yet another step forward out of the COVID pandemic. While the outlook of this winter season is uncertain, there are ways to prevent the spread by wearing masks, staying sanitized, and getting vaccinated. A severe start can be improved as time goes on with collective effort and awareness.
About the Contributors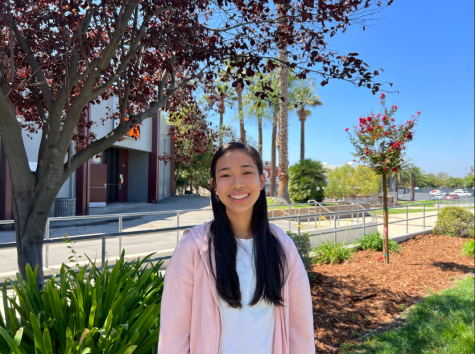 Enya Wang, Reporter
Enya Wang is a freshman and a reporter for the Wolfpacket. She has always had a passion for words and literature, which developed with her childhood AR...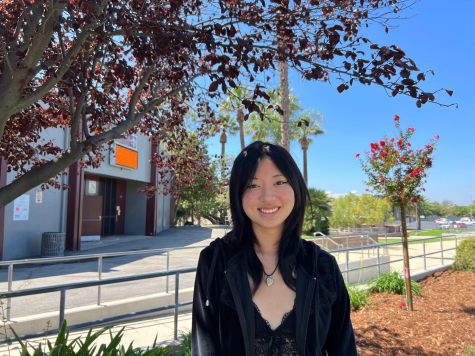 Kirra Park, Reporter
Kirra Park is a sophomore and a reporter for The Wolfpacket. Park enjoys to write about current events and is really excited to be apart of Wolfpacket...