CHS Student-Athletes conflicted with a "PACK"ed schedule
Many students at CHS are student-athletes, and with only so many hours in a day, these students are forced to choose between their extracurriculars and school work. Most sports teams in and out of high school are extremely demanding, requiring many hours of practice every week. This leaves students with very little time to do school work, join clubs, or even hang out with friends.
Being a part of two teams at the same time can cause student-athletes to feel that they need to choose between athletics and academics.
Sophomore Gianna Lopez is on the girls tennis team and plays on a club soccer team outside of school, and she feels that she needs to pick school over sports.
"I do try to prioritize school over sports because it doesn't matter unless you have good grades," Lopez said.
Freshman Cami Walsh also is involved in two sports and says that she often misses out on social activities because of her athletic schedule.
"If I didn't have as many commitments I believe I could participate in more," Walsh said.
Student-athletes are constantly juggling school, sports, and other activities every day. Many athletes have to dedicate many hours to their sports while having to keep up with schoolwork. This can make it extremely difficult to make time for schoolwork every day. Lopez explains that she spends her time outside of school going back and forth between both of her teams.
"School sports are usually around four days a week and then I usually have to go to club practice after the days I have games for school since my game days for high school are the same day," Lopez said.
It is important for a high school athlete to have a balance between academic and athletic passions. As a student-athlete, Walsh's days get filled up with commitments and practices making it hard for her to keep track. Spending an extreme amount of time on sports and other commitments can leave little time for schoolwork, but she has learned how to adapt by staying organized.
"One tip I have is to invest in a planner that you will use on a daily basis." Walsh said.
Across the board student-athletes are forced to keep tight schedules, making their days extremely packed with little time to spare. Without a break between school and sports becoming burnt out from all the activity they struggle with finding time for themselves. This overall can affect their academic and athletic performance, decreasing their enjoyment of sports and school.
About the Writer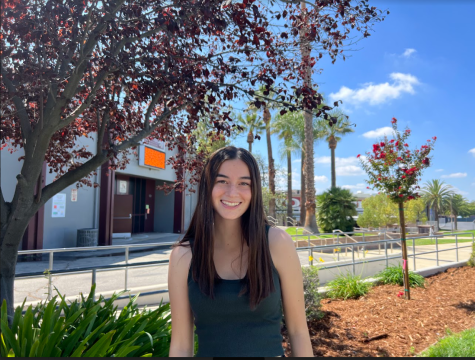 Kate Mitchell, Reporter
Kate Mitchell is a Sophomore at Claremont High School and a first year reporter in Wolfpacket. Mitchell loves to spend time watching and rewatching Gilmore...