This is why we can't have nice things: did Kanye West really make Taylor Swift famous?
While writing this against fellow reporter Lorenzo Cano, I find it most encouraging to listen to Taylor Swift. One could say I'm in my "reputation" era writing this. Swift was my most-listened to artist on Spotify this year, with 251,000 minutes spent listening to her music alone.
It was a dark and stormy night on September 13, 2009 at the MTV Video Music Awards in Los Angeles, California… At least for Taylor Swift and Kanye West. In case readers are not up to date with this absurd night, let me catch you up to speed: Swift deservingly won her first VMA award for Best Female Video for "You Belong with Me." However, Swift had literal seconds to soak in her success, before artist Kanye West walked on stage and interrupted her speech, telling the audience that Beyonce deserved the award more than Swift. Quite premature, Kanye, as Beyonce literally won Video of the Year later that night.
Let us start at the beginning of Taylor Swift's career: 2006, when Swift released her debut, self-titled, country album that became the longest charting album of the 2000s in the U.S., in just her freshman year of high school. 2008 then ensued, when "Fearless" released and sold over 10 million copies in America. Judging by these statistics before the 2009 incident alone, it is safe to say Kanye West did not make Taylor Swift famous, as the artist himself claims in his song, "Famous." Now, why would a 41 Grammy-nominated (and 11 winning) and top-selling digital artist in music history need a boost in fame from Kanye West?
To put my beliefs on Kanye into perspective, perhaps take this quote from Pete Davidson on SNL's Weekend Update:
"Kanye, I know you're like, 'Yo, this is the real me! I'm off the meds!' Take em. No shame in the medicine game."
Furthermore, I would like to state I am not trashing Kanye West's songwriting and singing capabilities in the music industry; I would just like to confirm that though West can write okay lyrics, he simply cannot write a lyrically genius album such as "folklore," "evermore," or "1989," even. Could Kanye create an album with an entirely different storyline that changes with certain ways you listen to it? Betty, James, and Inez would be ashamed.
As Lorenzo states that they are thankful for the negative feedback on Swift's fanbase's behalf, I would also like to say that without Kanye West so stubbornly interrupting her VMA's speech, and without the lovely words of "Yo Taylor, I'm really happy for you… but Beyonce had one of the best videos of all time," we would have never gotten "reputation." And I know everyone praises "808s & Heartbreak," but it obviously can't have been too good, as Swift won Album of the Year for "Fearless" that year (for clarification, "808s & Heartbreak" did not receive any awards). If you wanted a good breakup song, you should have just listened to "All Too Well (Taylor's Version)." Or better yet, the ten-minute version, because, in the words of Taylor Swift, "f**k the patriarchy." This is exactly why we can't have nice things, Kanye. And let's be honest, a sentence that starts off with, "I'm really happy for you, but.." doesn't quite sound like they're too happy for them.
Dearest Kanye— or am I supposed to call you by ye now?— I bid you well, and I hope your next album actually has a cover on it instead of a black screen, but in comparison to Taylor Swift, your albums don't stand much of a chance. With lyrics like, "Never be so kind, you forget to be clever / Never be so clever, you forget to be kind," and, "And I was never good at telling jokes, but the punch line goes: 'I'll get older, but your lovers stay my age,'" maybe you should take a trip back to Hawaii… or apologize to Taylor Swift, this time without a "but" in the apology. Thanks, Pete Davidson, for the slogan.
Make Kanye 2006 Again.
Hello there! Our goal is to provide relavent, engaging journalism for readers of all ages. Your donation will support the student journalists of the Wolfpacket at Claremont High School, and will allow us to purchase equipment, print our monthly issues, and enter in journalism competitions. We appreciate your consideration!
About the Contributor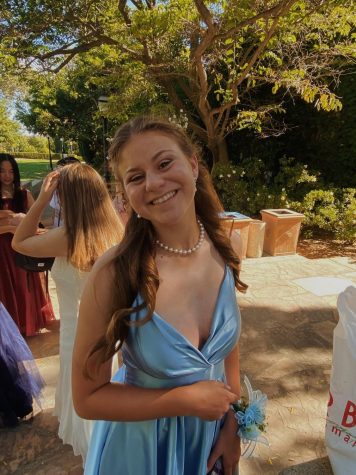 Casey Shoultz, Head Sports Editor
If you have explored Instagram in the vast few months, there is only one person that has continuously posted updates from their favorite musical artists...