Multiple Teachers Leaving CHS Impacts Students
With several teachers leaving CHS for extended periods of time, the quality of education and the increasing need for substitutes have quickly come into play. Many students across campus are being heavily impacted by the absence of teachers. Though the administration has attempted to combat teachers leaving with long-term substitutes, unique circumstances have arisen — placing students in a troubling position. For various reasons, the CHS classes without their conventional teachers are: Mr. Ancona's Spanish classes, Mr. Pettibone's physics and computer science classes, Mr. Easton's economics and history classes, and Ms. Bilderback's English classes.
One absence that greatly impacted CHS is Spanish teacher Jose Ancona's permanent leave after the first semester, leaving big gaps to fill as a result. Many Spanish classes have been moved around and Spanish teachers are working hard to pick up the slack. The situation is a struggle to sort out, for students and teachers alike.
Maestra Suarez is one of the many teachers in the World Language Department who took over Ancona's classes with him leaving for his new position as Vice Principal in a different school district.
"Almost every teacher in the department took over one extra class with Ancona leaving so I still teach all my regular classes, but now I have an extra class that I didn't have before," Suarez said.
Students are still getting adjusted to this change; however, the entirety of the World Language Department has been trying their hardest to ensure that the quality of learning is the same as before.
With Mr. Pettibone on leave, CHS has provided two long-term substitute teachers for his physics and computer science classes. Recently, Grant Barone has been hired to substitute for AP/IB Physics and IB Computer Science. Barone has earned a bachelor's degree in Physics and completed college-level coursework and certification in Computer Science. He is also currently completing requirements for his teaching credentials. The other substitute that has been teaching both subjects for the past couple of weeks is Dr. Hilton. Hilton will be assisting Barone in preparing students for upcoming exams. Hilton is a highly-qualified teacher and is currently the Director of Educational Services for CUSD. With many responsibilities, Hilton is only able to arrive at CHS in person once or twice a week.
"Because I have experience teaching the specialized content of AP and IB Physics as well as IB Computer Science and am credentialed in these subjects, I am providing instruction to students while also fulfilling my responsibilities as the Director of Educational Services." Hilton said. "Thus I come to CHS as my schedule permits which is generally one or possibly two times a week."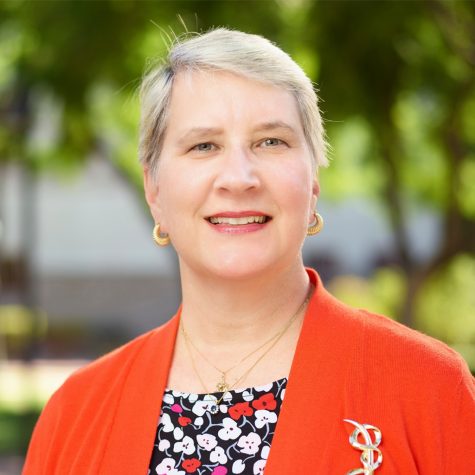 Hilton provides the education that she can with her schedule, and students are still acclimating to the constant change in teaching styles. Senior Marcus Robles shares his experience with the subbing situation in his Physics class. This teacher unfortunately is no longer teaching at this school
"We are still trying to adapt to a new teacher and a new class," Robles said. "And since she can't be here the entire week, we have one day where we take notes, and the rest of the days are workdays."
It is clear that with a constantly rotating array of teachers, students are still adapting to the changing academic environment. It is an unusual system that will take a significant amount of adjustment to return to the former quality of education.
Unlike the overwhelming quantity of substitute teachers for physics and computer science, economics had one steady sub. Mr. Easton is currently on paternity leave until the end of spring break and in his place, Mr. Maloof took over the majority of Mr. Easton's classes. However, as of February 23, Mr. Maloof is on permanent leave and his classroom has been currently taken over by short-term substitutes for the time being. This leaves the class scrambling for substitutes which is impacting the students. Teachers are adjusting quickly to switching classes and taking on extra periods, are students taking it just as well?
Senior Mercer Weis explains his academic experience with the absence of Mr. Easton.
"It's definitely created a huge vast hole in my academic journey right now through senior year," Weis said. "Mr. Easton has always been there and has been that encouraging teacher for all the seniors in AP econ."
As Weis explains, several students in Mr. Easton's class simply miss his presence and interacting with him on a daily basis. When asked about the quality of education, Weis expanded on the importance of a teacher's in-person impact.
"It has significantly decreased even though it hasn't been that long," Weis said. "I love our substitute teacher, he's a great substitute. But with Mr. Easton being there in person, he's able to walk up to all of us and explain it. It's just really difficult now also because we can't go to him during office hours since he's online now. So that's definitely two main things that have severely impacted our learning environment."
Students have been forced to adapt to change very quickly under these unique circumstances. Teachers are trying their best to articulate schedules that benefit their students. Mr. Easton and Mr. Thomas have decided to switch classes for Easton's fourth-period class. Thomas has had over a decade of experience in teaching IB History of the Americas which is the class he intends on taking over. Though this swap may seem unusual, it is in the best interest of all the students in the above classes. With the sub shortage greatly affected by the virus, and teachers going on leave, Mr. Thomas shared his thoughts on the situation.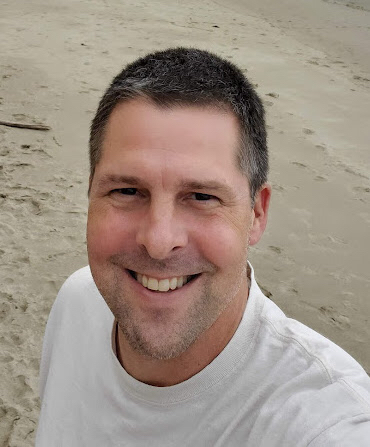 "The number of subs that have been required has been a struggle, not just for Claremont Unified, but for other school districts in California and around the nation," Thomas said. "It's been really hard to fill jobs. I know that there are a lot of places hiring and it's been difficult to maintain full staffing. So, obviously, the impact of the virus has not just affected hospitals and our frontline workers, but it has affected businesses, and it has affected schools, as well. I'm just cautiously optimistic that we can be on the tail end of this."
Lastly, Barbara Bilderback, a CHS English teacher and English Department Chair, is currently on leave in Morocco. Following her receival of the Fulbright DA (distinguished award in teaching), Ms. Bilderback has been replaced by long-term substitute Terra Ojeda. Ms. Ojeda will be filling in for Ms. Bilderback for the remainder of her teaching program in Morocco.
Overall, all these substantial leaves have caused tremendous changes to the learning environment of many students, as well as the teaching routine for several teachers. However, it appears both students and teachers alike are doing their best to adjust to these new circumstances. As CHS starts its dive into semester two, it is clear to see that the school has definitely done its best filling in places where it's needed and while these changes may be unusual, it was done for the best interest of all students at CHS.