Friends Jackson Brogan and Sam Willard-Van Sistine venture off to Vassar
Longtime friends Jackson Brogan and Sam Willard-Van Sistine are headed to Vassar College together this fall. Meeting in the eighth grade, Brogan and Willard-Van Sistine have remained close, working together as IB students and party members in the same Dungeons & Dragon (D&D) group. While neither will be headed to Poughkeepsie, New York, to take on an army of Dragonborns or a powerful necromancer, both are headed for the reality of possibilities and new adventures it brings.
While Vassar does not have students declare their major until the end of their sophomore year, both students have an idea of what fields they plan to study. Brogan is looking to pursue a degree in Physics & Astronomy, the more STEM-related end of the spectrum, while Willard-Van Sistine is more interested in Humanities and the Arts.
"One of the reasons I picked Vassar was because it has one of the most open and flexible curriculums of any liberal arts college," Willard-Van Sistine said. "My plans are really to just try some things out."
Willard-Van Sistine went on to describe how the curriculum at Vassar encourages students to explore a wide range of courses before students hone in on their major of choice. This allows for a more freeing, exploratory college experience, without railroading students from the beginning into unknown territory.
"I know if I committed myself like 'oh, I'm gonna major in this' then I know I would just end up changing my mind," Willard-Van Sistine said. "It just makes sense to go into it open-minded rather than feeling stressed when I might need to make a change…. [For example,] as someone who's interested in music and plays a little myself, I'd like to learn more, but I wouldn't have to commit to being a music major. I could just take classes on music theory, and I think that would be really fun!"
Brogan expressed similar thoughts on Vassar's exploration encouraging atmosphere, citing aspects of Vassar's curriculum in particular.
"If you're majoring in a hard science at any other non-liberal arts college, you don't get that opportunity to keep the arts in your life," Brogan said. "It's ALL science ALL the time. But Vassar provides a unique opportunity because you can take science classes and in addition take humanities classes. And then, in addition, get involved in extracurricular humanities work."
Despite planning on entering the STEM field, music and the arts have played a huge role in Brogan's life both at and outside of CHS. Vassar's unique atmosphere will provide him with the opportunity to keep that crucial aspect of his life while balancing his career of choice.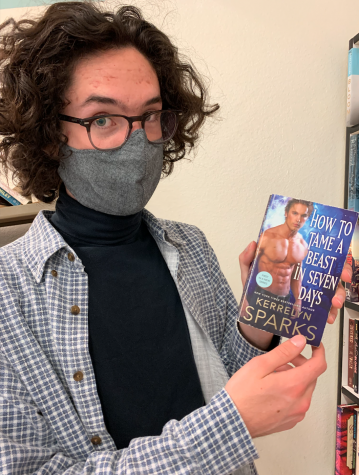 In addition to the curriculum and student opportunities that drew Brogan and Willard-Van Sistine to Vassar, both cited its location in New York as another key aspect in their commitment decision. Vassar is just a train ride away from the heart of New York City, providing a breadth of possibilities for the two. However, at the same time, the campus itself is mostly self-contained, making for an enriching experience both within and outside the college itself.
"The East Coast has such a different feel than it does out here," Brogan said. "The cities are more contained while the rural areas are more spread out; Vassar is that perfect middle ground. You have the beautiful landscape of the Catskills where you can go hiking and backpacking and camping. But then you have just a quick train ride into New York City with an absolute wealth of things to do and people to see."
Brogan was born on the East Coast while Willard-Van Sistine has never actually been to New York. In a way, the two contrast each other; one focused on STEM, the other focused on the Humanities. One set on a path, the other open to possibilities. But the two always manage to find common ground, to meet in the middle. In the end, that's the best way a D&D group can go.
College is, at its core, a period of exploration. It's a step away from monotony and into new territory. It is truly an adventure. But ultimately, it is an adventure that's difficult to handle alone. One needs both an open mind and an end goal; experience, but a willingness to seek out the unknown. A way to walk the common ground in the middle. Brogan and Willard-Van Sistine are lucky to have found that in each other.
Congratulations to both Brogan and Willard-Van Sistine! We wish them luck in their endeavors at Vassar College! May your time be an adventure, but hopefully, with a few less Mindflayers.
About the Contributor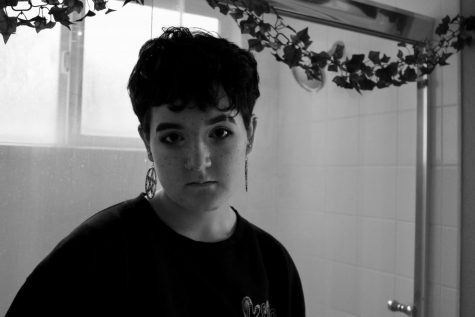 Kay Oken, Editor-in-Chief
Kay Oken has been on the staff of the Wolfpacket since their freshman year. Over the years, they have been a reporter, photographer, Photo Editor, and...