Campuzano's new campus
As the bright Friday night lights shine down on the CHS football stadium, Caden Campuzano and his fellow teammates stand ready to sprint into the stadium, determined as ever to end the night with a victory. For Campuzano, every one of his tackles, deflections, interceptions, and rushing attempts helps dictate the course of the game.
This coming fall, Campuzano will be playing for the Western Colorado University Mountaineers in the NCAA's Division II conference in order to continue pursuing his passion for playing football at a higher level.
"I really like the competitiveness of the game, and I enjoy the feeling of running on the field and playing as a team," Campuzano said.
Campuzano tries to model his game after Baltimore Ravens legend Ray Lewis—in particular, his strong work ethic and competitiveness on the field.
Campuzano is going into Western Colorado as an undecided major, as he hopes to explore the wide array of diverse majors that the school offers before committing to one. After college, he hopes to pursue a career in sports science.
While Campuzano is excited to embark on a new adventure in college, he will definitely miss CHS. In particular, he reminisces about the time when the CHS football team won the league championship in his sophomore year.
"I got to play with my brother that year, and the team was really close," Campuzano said. "Overall, it was a really fun year."
Outside of football, Campuzano does track and field, and enjoys going to the gym and hanging out with friends.
Campuzano would like to shout out his friends Zack, Carson, Ty, and Tyson for being by his side throughout the past few years.
As Campuzano heads off to Western Colorado, he leaves this advice to all current and future CHS students.
"Don't worry too much," Campuzano said. "Everything will work itself out."
Hello there! Our goal is to provide relavent, engaging journalism for readers of all ages. Your donation will support the student journalists of the Wolfpacket at Claremont High School, and will allow us to purchase equipment, print our monthly issues, and enter in journalism competitions. We appreciate your consideration!
About the Contributor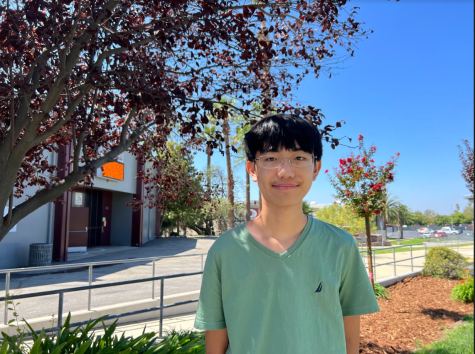 Cheng Han Li, Co-head Sports Editor
Cheng Han Li is a senior and currently in his second year as a co-head sports editor on The Wolfpacket. In his free time, Li enjoys procrastinating on...