Maliha Siddiqi builds her way to USC
After freshman year's short in-person run, sophomore year online, and the grueling workload of junior year, CHS senior Maliha Siddiqi is set off to attend the University of Southern California this coming fall. Siddiqi survived all four years of high school, which one might say are the worst and best years of a young adult's life. Through multiple extracurriculars and the wearying workload along the way of being an AP/IB student, Siddiqi embarks on a new journey: college.
In college, Siddiqi plans to major in architecture and inventive technology with the hopes of possibly owning her own architectural firm in the future. She enjoys building and believes that architecture is a field that combines many of her interests, those of which include art, math, and technology.
"In college, I'd possibly start my own club, make new friends, and try to create impact in my community in some way, shape, or form," Siddiqi said. "I'm excited to travel to new places and gain a new perspective on life."
With the end of the year approaching, Siddiqi looks forward to saying goodbye to everyone she knows. Moreover, she finds it fascinating and relatable to see so many others at the point in their lives where they are figuring out their ambitions, entering new phases, and going different places. Siddiqi's favorite memories from Claremont High School mainly stem from the Period Poverty Drive that she created with her friends Sydney La and Crystal Skipworth during the summer of 2022. The Period Poverty Drive was created to aid women who do not have access to sanitary products such as pads and tampons because of menstrual stigma. The drive collected a multitude of products to help combat period poverty and raised over $170 to be donated to Pacific Lifeline, a women's shelter. Siddiqi recalls this experience as one of her fondest.
As a soon-to-be former high school student, Siddiqi finds that one of the best parts of high school is making connections and knowing that somebody is there for support. For future freshmen, her advice ranges on that aspect.
"Be yourself and hang around people who support you and want the best for you in the end," Siddiqi said.
Lastly, Siddiqi would like to shout out her best friend Sydney La, who she believes is one of the most genuine people she knows and deserves all the best that's to come for her.
As the 2022-2023 school year comes to a close, it remains yet another
beginning for many seniors. It is no different for Maliha Siddiqi. As she looks forward to what the future holds and all the dreams she hopes to fulfill, she embarks on this new journey for USC and beyond. The Wolfpacket wishes her life after high school will be filled with new experiences and more memories to collect. Congratulations Maliha!
Hello there! Our goal is to provide relavent, engaging journalism for readers of all ages. Your donation will support the student journalists of the Wolfpacket at Claremont High School, and will allow us to purchase equipment, print our monthly issues, and enter in journalism competitions. We appreciate your consideration!
About the Contributor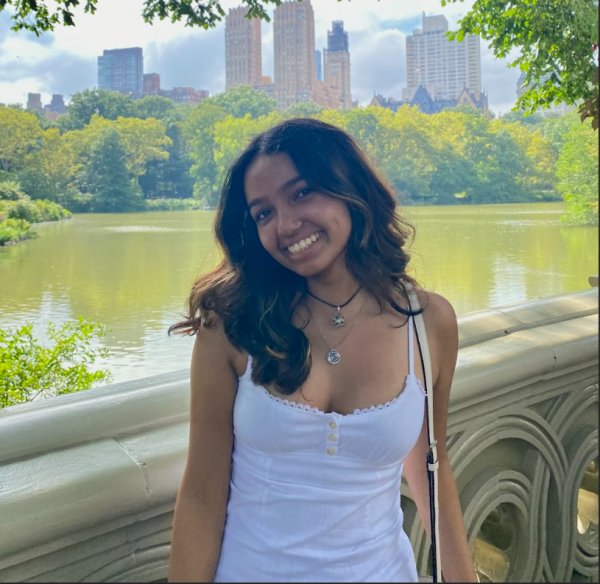 Naisaa Khedia, Head Sports Editor
Naisaa Khedia is a senior at CHS and the Head Sports Editor for the Wolfpacket. She is an AP/IB student. Outside of school, Khedia enjoys being in the...