Seniors struggle with seemingly senseless college selections
In the medieval fairytale "Reynard the Fox," the ferocious Bruin the bear possesses a prized honeycomb which he guards closely to ensure it is near-impossible for anyone to get. The protagonist, Reynard, longs for the honey, so he carries out an elaborate long-term plan to make Bruin trust him enough to share his house with the fox. Reynard demonstrates extreme cleverness and impressive skill but is still barely able to trick the bear into giving him access to the honey.
Similar to Reynard, every year hundreds of thousands of high school seniors, many of them with remarkable grades and plenty of passionate extracurriculars, aspire to be welcomed into the modern-day home of the Bruins, otherwise known as the University of California, Los Angeles. Increasingly, though, intelligence like Reynard's is not enough for a student to get into UCLA. With more applicants than any other university in the country and room for a meager 13,000 spots, UCLA has accepted a record-low 8.6% of applicants for the fall of 2023.
Decreasing acceptance rates among respected colleges such as UCLA, Lewis & Clark, and the Claremont Colleges represent a sort of self-fulfilling prophecy. The prestige and name recognition that these institutions have incentivizes large numbers of students to apply to them. With only a certain number of spots and wider applicant pools every year, colleges can only accept a small percentage of the most impressive applicants. In turn, these lower acceptance rates bring these colleges more prestige and name recognition, furthering the cycle. During the height of the COVID-19 pandemic's impact on education, many Universities adopted temporary test-blind and test-optional admissions policies to receive more applications. While many schools nationwide have returned to requiring applicants to submit SAT and ACT scores in the past several years, the UC and Cal State systems have instead opted to become test-blind permanently. This has fueled the fire of lowering acceptance rates to UCs and Cal States by adding to the influx of applications.
Angelina Alkhouri, a valedictorian candidate for the CHS's class of 2023, was one of the few to meet UCLA's intense standards and get accepted. Alkhouri, a full IB student and member of varsity tennis, did not specifically set out to become valedictorian but has been motivated by a deep love of learning.
"I took [AP and IB] classes not really for the weight," Alkhouri said, "I mainly took them because I was interested in the courses."
Alkhouri acknowledges that the college admissions she received are the result of a combination of hard work and privilege. She also encourages incoming seniors to view their college applications not as a competition to get into big-name schools, but instead as an opportunity for self-reflection and finding which school is the best fit for them.
The nature of increasingly cutthroat college decisions is that for highly accomplished students, acceptance is based heavily on luck of the draw, and while some such as Alkhouri are lucky, others with comparable achievements are not. Regi Wang-Lin, a senior at CHS, shared their list of college acceptances and rejections. Despite having more than a 4.2 GPA, being a part of many clubs, volunteering vigorously, and serving as the variety tennis team manager, UCLA, UC Berkeley, and all of the Claremont Colleges with the exception of Scripps, which waitlisted Wang-Lin, were part of their rejection list.
"Everything needs to be perfect," Wang-Lin said. "It really shocks me."
Just like Wang-Lin, many senior students think the same way when it comes to the applications that haunt them.
When asked about their thoughts on the college admissions selection process, Wang-Lin had a few thoughts,
"It's kind of annoying how the system doesn't prioritize how you are in real life," Wang-Lin said.
Generational wealth and economic privilege play roles in college acceptance rates that can not be ignored. Legacy and wealthy students often have more opportunities to get into prestigious schools than those without wealthy families, and older, wealthier colleges like UCLA are more capable of attracting prospective students than newer colleges which often don't have the same financial resources. Likewise, not all colleges are having a problem with too many applicants. Some colleges like UC Merced have only 26,000 new applicants which is a very low amount compared to the 150,000 applicants UCLA has gotten. UC Merced fails to get many applicants so their acceptance rate is much higher, amounting to 87%. UC Merced often resorts to sending acceptance letters to students who did not apply, but submitted the UC application to other schools, as a means of filling their classes. Opening in 2005, UC Merced cannot build a good reputation because of how young it is, and since other colleges have a good reputation that students are attracted by.
College rejections hurt and do not always make sense to the students receiving them. These days, even students with near-perfect GPAs and amazing activity lists often don't get into schools they should have the merit to get into. UCLA is just one example of a near-universal trend of schools becoming increasingly competitive. This year's college-bound seniors have made their decisions and many have decided on schools that weren't initially where they saw themselves going. Meanwhile, many incoming seniors are beginning the dreaded college application process. It is important for all students in whichever position to remember that no college decision can be an accurate measure of one's success or value. Wherever a student ends up, they will meet new people, see places, and have experiences that they would not have been able to imagine their lives without.
Seniors' Last Day of School
The last day of school for the Class of 2023 has already passed!
About the Contributors
Odelia Hahn, Reporter
Odelia Hahn is a freshman and a reporter for the Wolfpacket. She is occasionally occupied by wiping away her tears about life and taking photos of her...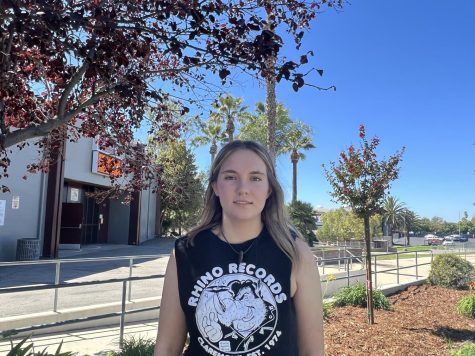 Kat Griswold, Reporter
Kat Griswold, a senior at CHS, is a reporter for The Wolfpacket this year. Her excitement for Wolfpacket stems from a number of things, such as her enjoyment...