Fall COVID tests expired… or not?
Time to pass out the tests! Wait, a test today? Well, one for COVID, at least. Over the course of the pandemic, almost everyone has gotten used to sticking swabs up their noses, mixing the swab with a buffer solution, and adding drops of liquid into a small plastic device. People eagerly await only one line and dread to see two. The sight of COVID-19 at-home tests being passed out is something familiar at a time when the world is trying to get back to normal.
Students were given COVID-19 at-home antigen rapid tests in Homeroom on Thursday, Nov. 17 for use at the end of fall break before coming to school on the 28th. With visits from family members and friends while being in close contact over a one-week period, COVID-19 transmission is highly likely. As per "normal" protocol — well, normal since returning to school after lockdown — for fall, winter, and spring break, the sight of the white and orange iHealth tests being passed out was nothing out of the ordinary. Teachers instructed students to test twice, once on Sunday morning and once on Monday morning, before returning to school to make sure that they were negative.
However, one apparent miscalculation in this school-wide motion was visible in the tests themselves. Students noticed that on the back of the box, was printed "Use by(17): 2022-07-014." The tests had expired more than four months before — or so it seemed. The pouch inside the box containing the lateral flow test device (where the red lines show up if it is positive) had an expiration date of January 14th, 2023.
The FDA states that at-home COVID-19 tests are marked with an expiration date for the end of the shelf life of the tests. Shelf life is how long the test should perform as it was meant to, starting from the date of manufacturing. There are two methods of stability testing that pharmaceutical companies can use to determine their expiration dates. Real-time stability testing involves waiting on the tests until the proposed expiration date passes, then evaluating their performance, while accelerated stability testing stores the tests at a higher temperature for a shorter time period.
"Since it takes time for test manufacturers to perform stability testing, the FDA typically authorizes at-home COVID-19 tests with a shelf life of about four to six months from the day the test was manufactured, based on initial study results, and it may be extended later as additional data is collected," the FDA stated in their FAQ for at-home COVID-19 tests.
The FAQ then linked to another page on the FDA website that had information about the various expiration dates for 27 different at-home COVID-19 tests authorized by the FDA under emergency use. One of those entries was the test handed out to students at CHS, produced by iHealth Labs, Inc., which was marked with an extended shelf life of 12 months. It linked to a pdf containing all of the expiration dates that were extended, from a previous shelf life of nine months to a present shelf life of 12 months. This extension was granted by the FDA on July 8, 2022, and covered 64 batches of tests from iHealth with printed expiration dates ranging from May 4, 2022, to March 28, 2023. The specific batch from iHealth that was handed out by CHS had an extended expiration date of January 14th, 2023, well within the window of distribution.
The CHS administration had received advance notice about this extension, from the California COVID-19 Testing Task Force. The notice was published on March 4th, 2022, and reviewed and renewed on July 7th, 2022.
"The California Department of Public Health endorses the emergency use of over-the-counter COVID-19 Tests beyond their FDA-authorized expiration," the paper notifying the extension said. "This blanket extension, subject to appropriate internal control development during testing, is valid until CDPH posts that the emergency extension has ended, at which point participants should cease using tests beyond their printed expiration dates."
In short, the tests were not actually expired, despite appearing to be so. Indeed, after fall break, some students tested but others did not, perhaps in distrust of the "expired" tests and their ability to produce an accurate result. Others used tests that had been previously purchased or used an extra test from their siblings. While many students came back from fall break, others remained at home, testing positive repeatedly.
Junior Auden Spencer was one student who tested positive at the end of fall break. After a family member came down with COVID, Spencer tested himself first with the presumed "expired" test and had a negative result. He then tested three hours later with a new test (recently acquired) and tested positive. Although now it is known that the tests from school were not expired and that the negative result that Spencer experienced was most likely a false negative, the passing out of "expired" tests felt like a betrayal by the administration, especially considering that no follow-up confirming that the tests were not, in fact, expired was sent out to the general student body.
"It feels like they were just giving us their garbage so that they didn't have to deal with [the COVID tests]," Spencer said.
Looking forward, the administration had purchased tests of a different brand recently for use over winter break, with the allocation of tests over fall break having exhausted the supply of iHealth tests. In case students feel worried about using the previous tests where the expiration date was extended, one of the CHS vice principals of Student Services, Andrea Deligio, assured them that the administration was available for help.
"I would say that if [a student or concerned parent or guardian] have any questions, and they don't want to use the iHealth [tests], and they want to use the newer one that we have, we could probably help them out with that," Deligio said. "We're still in a good spot here, but again, I want them to feel confident about what they're using and about their results."
In addition to contacting the administration directly, students have other resources at hand if they suspect they have COVID. Jessica Ly, the other vice principal of Student Services, said that flow charts in case of positive COVID-19 test results were available. These flow charts are linked below.
In preparation for winter, one should keep in mind that there are possible extensions to the at-home COVID tests, but they should be verified first. The FDA website for more information about the tests is linked below, as well as the flow chart that directs students in case of a positive COVID-19 test or symptoms. As always, hopes are that the spread of viruses will not be too extensive during the winter, but CHS must wait and find out — perhaps with the tests that will be sent home.
https://www.fda.gov/medical-devices/coronavirus-covid-19-and-medical-devices/home-otc-covid-19-diagnostic-tests#list
https://chs-claremont-ca.schoolloop.com/file/1517645613343/1642666524706/1149470269280804684.pdf
About the Contributor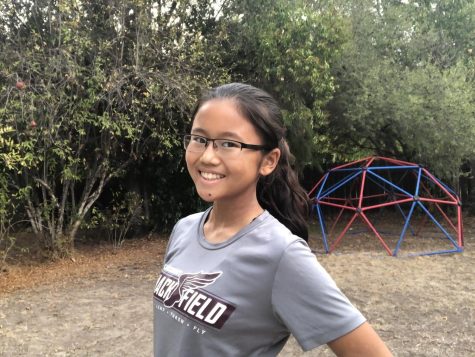 Mayo Ou, Head News Editor
Mayo Ou is a sophomore at CHS and the Head News Editor of the Wolfpacket in her second year on the staff. She loves undertaking investigative articles,...