Farewell, Ms. Dehmer
Clara Dehmer has been an administrator in the CUSD district for the past fourteen years. She oversees student discipline, attendance, and the students around campus. She started working in the CUSD district as Mountain View's principal, and later went on to join the administrative team at CHS. Recently, she accepted a position overseeing a different school district and her last day on CHS campus was April 30th, 2022. The following is a transcript of an interview with her; here is her take on her new job and her thoughts about leaving CHS.
Q: What will you miss most about leaving CHS?
A: I'm going to miss the everyday contact that I have with students, and I'm definitely going to miss seeing kids on a day to day basis, especially administration here.
Q: What will your new job be like? What will you oversee?
A: Leaving this district was a big decision from me. But I believe it is the right time in my life. This is right up my alley of what I enjoy. I'll be working at the Fontana School District. My role is to support schools and multi-tiered systems of support. I will support schools with response to innovation, diversity, inclusion, and make sure that these systems and processes are in school.
Q: What are your thoughts on leaving?
A: It's a mixed bag of emotions. I'm excited for this next chapter of my career, and I'm excited to push myself and become a better leader. I'm also sad to leave CHS, because this has been my home for fourteen years.
Q: Do you have any shoutouts to anyone?
A: Shoutout to my administrative team, that I've had an honor to work [with]. A shout out to all the teachers, who have put in countless hours and who support their students, and a huge shout out to the Special Ed department. Mostly a shout out to the students at CHS. Remember to remain one pack, to always be kind, and to accept the diversity of our school. Never forget that our words can empower or hurt others. I hope students continue to love and support each other.
CHS wishes the best of luck to Mrs. Dehmer as she voyages on to the next chapter of her life. She will be sorely missed and her absence on campus will be noted, but the memories she made here will never be forgotten.
About the Contributor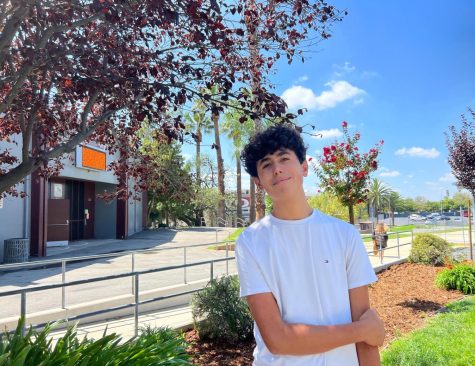 Lucas Grannis
Lucas Grannis is a sophomore at Claremont High School, who is currently serving his second year for the Wolfpacket as an editor for the Opinions section....