SATIRE: Breaking Bones and School Records
For far too long has the Claremont High school sports scene been dominated by the typical sports of basketball, football, or even water polo. I think it is time a new sport is introduced. What is that sport you ask? Well none other than the top-ranked sport in the country of Switzerland, Skeleton!
The sport requires the athlete to ride face first on a sled down a frozen track at extremely high speeds. Skeleton is one of the most highly revered sports in history, especially by the small number of surviving athletes. Its respect is known from around the world. It is a marvel that countries that have little to no snowfall still find time to participate in the art of Skeleton. Speaking of which, worry not about Claremont's lack of snowfall, as Doctor O'Connor has implemented the plans to build LA County's largest indoor ice park! The arena will be called Doctor O'Connor's Winter Wonderland. It will feature state-of-the-art snow-making machines, ice cream makers, Olympic-quality equipment, and sled courses.
Skeleton has been underrated for far too long. It is one of the top sports in Europe, yet here in America we would rather play sports like football or even Ultimate Frisbee, but no attention is paid to Skeleton. Think of the potential athletic scholarships that are available for varsity skeleton athletes! Skeleton provides opportunities that have never been seen before. Yes, your hospital bill may be a bit higher but nevermind that. Think of the thrill rushing down the ice ramps at 80 mph, maneuvering your way through banks and curves achieving even higher speeds. Think of the glory after you finish the course; it is not enough that you won but you also survived! Many will jump to speak on the risks that skeleton proposes and while, yes it is quite a dangerous sport, think of the rewards over the potential problematic outcome.
Not to mention the exquisite uniforms! The sleek and comforting design has athletes looking like Claremont's very own Frozone.
Make no mistake, CHS students have already shown interest and have experience in the fine art of Skeleton. CHS Sophomore Adam Thielke has shown great prowess in the sport and has already received multiple national titles after only 4 years competing. Schools known for their athletic programs such as Duke University, Stanford, Kentucky, and Georgetown have already been in contact with Thielke as they hope to snag the up-and-coming Skeleton star.
I sat down with Thielke to find out his view on Skeleton and the opening of Doctor O'Connor's Winter Wonderland. There are just so many things about the sport of Skeleton that Thielke loves but if he had to narrow it down to just one, it would have to be the speed one experiences as they go down the course.
"It is what draws me to the sport," Thielke said. "Every time I get tired of practicing and I want to give up, I remember that thrill and rush of adrenaline I get as I am speeding down the course, it is great."
At first, Thielke had no interest in Skeleton at all. To him, it was one of those sports that you would skip past if you saw it on TV, that all changed at the 2018 Pyeongchang Winter Olympic Games. As soon as Thielke saw the velocity at which the players moved and the electrifying environment he was surrounded by, he knew it was the sport for him. It seems like pursuing Skeleton has been a major benefit in Thielke's life as it has opened up so many opportunities for him, both socially and academically Thielke has excelled. The CHS team has already been meeting for practices and it seems like the team chemistry is already great.
With such a difficult sport, there come a plethora of challenges. Thielke has managed to maneuver most but some still plague him.
"The biggest challenge for me in Skeleton has to be the amount of time I can train for," Thielke said. "Since we are in California, practices have to be held indoors and training centers are always super far away in the middle of nowhere. That is why I am so excited for Brett O'Connor's Winter Wonderland. No longer will I have to travel ages just to practice, it is amazing. I am just so excited to check out the equipment. It already feels like my second home."
Brett O'Connor's Winter Wonderland is set to be finished in October of 2022, just ahead of the winter sports season. I think we are all excited to witness Thielke and the rest of the CHS Skeleton teams debut, I am sure there are great things to come!
About the Contributor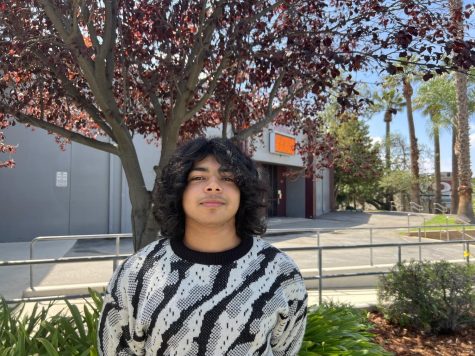 Lorenzo Cano, Reporter
Lorenzo is a Senior at Claremont Highschool and a reporter for the Wolfpacket. Their current favorite musical artists include Youngboy Never Broke Again,...