Homecoming Prince – Will Oullette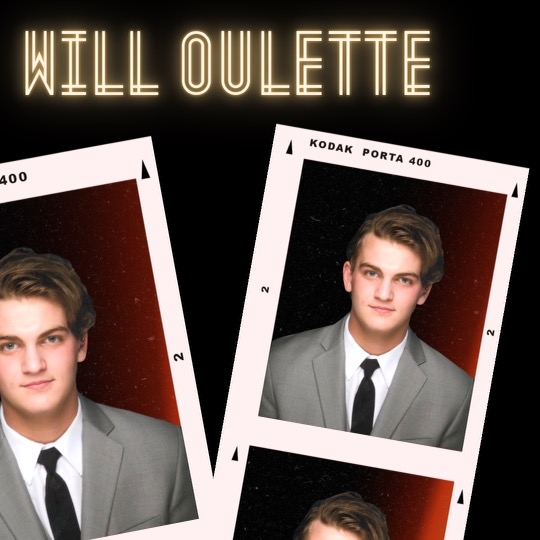 Known for his outgoing and energetic personality, it comes as no surprise that senior Will Oullette is among one of this year's Homecoming princes. Throughout his past four years at CHS, Oullette has been heavily involved on campus through his roles as sophomore and junior president for the class of 2021, a player on CHS' varsity soccer team, and a Link Crew Leader. As Oullette reflects on his high school experience, he is grateful to have had the opportunity to pursue so many extracurricular opportunities on campus.
"I'm so grateful and glad to have had the opportunity to be a part of ASB and soccer because I've met so many amazing people," Oullette said. "These activities really helped give me the best highschool experience I could have ever asked for."
In addition to his involvement on campus, Oullette continues to stay busy after school. Outside of school, Oullette's involvement as a volunteer at the Pomona Valley Hospital and on the Claremont Teen Committee reflect on his compassionate and service oriented nature.
"Volunteering at the hospital was just overall a highly satisfying experience," Oullette said. "I had the opportunity to meet so many people I otherwise never would have and got to give back to the community in a way where I was directly helping people and interacting with them."
Oullette is planning on continuing his service work by taking a gap year after highschool to participate in the AmeriCorp program, where he will be building houses, working in local food banks as well as on disaster relief. He then hopes to afterward attend a 4-year university. Though undecided on his major, Ouelette has three ambitious career goals: either to become a pilot, real-estate agent, or highschool teacher.
In his past four years of CHS, his unforgettable display of school spirit where he, along with his friends, painted PACK on their chest in support of the football team and dedication to serving both the CHS and Claremont community have certainly led Oullette to make a lasting impression. Oullette's fondest memories in Claremont have been the incredible relationships he has maintained with his family and friends.
"I'd like to give a shout out to my mom, dad, and my boys Nico Quadrini and Aiden Peterson." Oullette said.