Homecoming Prince – Charlie Abbott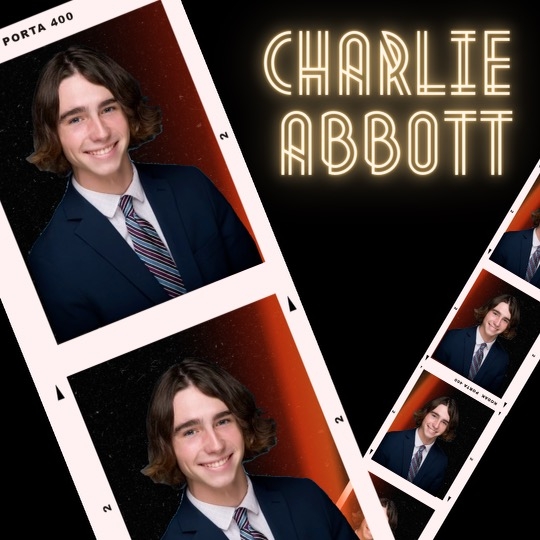 When walking around town blasting "Homecoming" by Hot Flash Heat Wave in his half broken earbuds, Charlie Abbott never imagined one of his favorite songs would be so relatable. Abbott, a CHS senior full of humorous wit with a borderline unhealthy obsession for music, never imagined he would stand next to one of his best friends (fellow Homecoming Prince Charlie Warren) on Homecoming Court this year.
Abbott was born in South Carolina, but grew up in New Hampshire from second grade on. However, when he moved to California in seventh grade, Warren and him instantly became the best of friends. When asked if he'd ever expected Warren and himself to become Homecoming Princes during high school, Abbott responded, "oh hell no, we're nerds—we do Speech and Debate and Model UN—how did we end up here?"
Nonetheless, the two Charlies remain their nerdy selves, and Abbott emphasizes the sheer coolness of knowing people thought to vote for "the nerdy kid". Abbott holds the position of Congress Captain on the Speech and Debate team, co-Vice President of Model UN, and a full IB diploma candidate. Deeply rooted in his thirst for knowledge, Abbott looks towards studying in the field of either philosophy, history, or political science in the future. He would also like to thank his teachers and friends for building relationships that sunk below surface-level for having such an impact in fashioning who he is today.
"Mr. Thomas and Mr. Easton have always been the role models whom I see more as close friends than teachers," Abbott said. "I'm also legally obligated [cracking a smile while saying so] to shout out Ms. Wear and Mrs. Tobbi, because even though they're not technically teachers this year they've both had a huge role in getting me to where I am today."
While Abbott's future is rather uncertain, absent of strict prescribed goals or specific dreams, he is certain he would like to stay grounded in what is important to him: the people in his life who make him happy.
Come win or lose, Homecoming Prince Charlie Abbott stands (or more likely, sits on a zoom screen) proud to be on court with so many people he is lucky to call a friend. "Shoutout Charlie Warren!"