Homecoming Princess – Abby Liu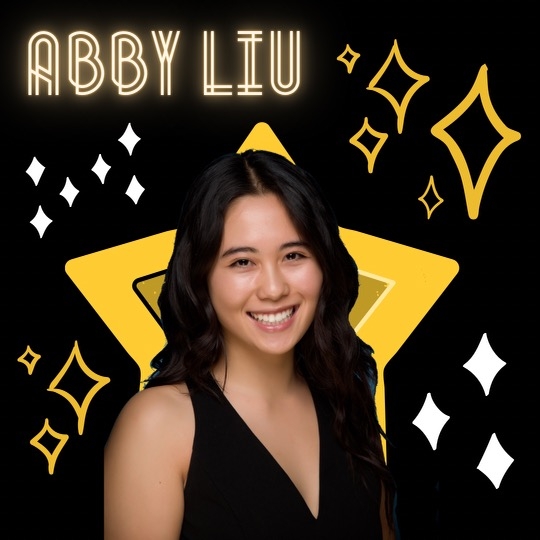 Abigail Liu, or Abby as some people call her, has spent her time at CHS as an active member of Model UN, a varsity swimmer on the CHS swim team, and a teaching assistant at a Kumon center. Now, homecoming princess is an unexpected addition to her list of high school experiences.
"Homecoming court is one of those cliché high school things, and it wasn't really on my mind," Liu said. "So when I found out I was nominated, it was really cool and the fact that people voted for me was really nice of them. I was really honored."
On top of balancing online school in the middle of a global pandemic, Liu is grateful to have been able to stay connected with her close friends, as well as to have had the opportunity to work with young kids at a Kumon center. And despite the natural inclination to wish for a normal ending to her final year of required education, she has managed to keep a positive attitude about the situation.
"In the beginning of quarantine I would think, 'If we had senior year in person it would be so much more fun,' and theoretically, maybe it would be." Liu said.
In the future Liu is thinking about pursuing a career as a lawyer, inspired in part by her two years in Model UN. However, more than dreaming of a specific career, she hopes that in ten years, whatever she is doing will be something enjoyable and fulfilling.
"It's a little bit scary to think about the future and things like that," Liu said. "I just hope that years from now I will be happy and be enjoying whatever I am doing."
During her almost four years at CHS Liu has been lucky enough to make a lot of good friends that she remains close to today. She also really enjoyed her time swimming for CHS and has become closely connected to all of her teammates. Finally, she would like to give a shoutout to a few of the important people in her life:
"Four people who have really helped me throughout this time are Soneli Gunawardana, Emma Atienza, Chelsea Lin, and Rachel Kim." Liu said. "They are all just really great friends!"