U.S. School Cafeterias in Shambles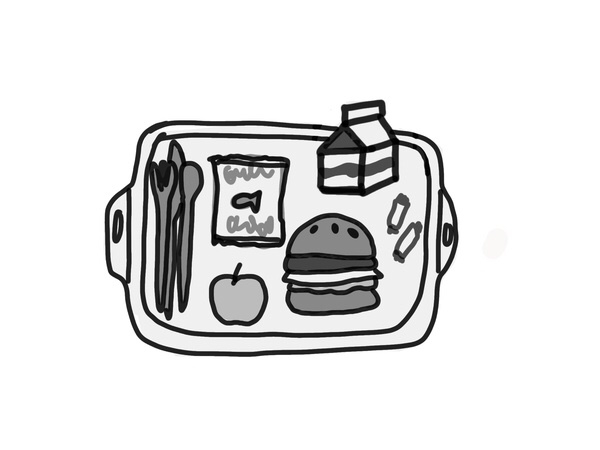 All throughout the United States, one problem seems to be blatantly recurring in public schools—cafeterias. Round Table pizza, teriyaki chicken, and bean and cheese burritos are just some of the foods served here at Claremont High. However, many other schools in the country seem to favor finger foods, as plastic utensils are slowly becoming unaffordable. While some schools are serving more finger foods, others use vouchers to bankroll pizza cheese, while some consider laying off faculty to save money for school lunches.
Cutbacks and substitutions in public school cafeterias are an unfortunate side effect of canceled federal nutrition waivers which provided free lunch to students during COVID-19. Public schools all over the country rely on commercial food providers for lunches, but those very same providers are increasing their prices for food and utensils offered. Many of these schools work with long-standing contractors who have gradually shifted their businesses away from the K-12 market by raising prices arbitrarily, or by missing their deliveries of school lunch essentials. There has also been a nationwide shortage of truck drivers which has contributed to inconsistent delivery times. Many schools across the US say that they pay overtime to staff to wait for food trucks to arrive late, and many of those deliveries never show up.
Schools across the nation do not have much control over the rising costs of cafeteria food. Many students and their families cannot afford to buy school lunches; they can apply for reduced-price or no-cost meals, yet not everyone can meet eligibility requirements. This, more often than not, forces school districts to pay the tab for meals.
During the pandemic, all public school students were provided with free lunches, which put a stop to student lunch debt. Student lunch debt would accumulate if students did not have money for lunch but were given lunch anyways with the expectation of being paid back later. However, the $11 billion federal waiver program that allowed this expired, which forced school districts to start charging school lunches once again.
In contrast, all of the food served at Claremont High School is completely free. Not only is it free, but the variety and quality of the foods served are also at odds with other schools in the country. This is a result of California's governor Gavin Newsom signing a bill that allows for a universal meal program. All K-12 public schools in California must provide two free meals a day regardless of students' free meal eligibility, contrasting other states in which Congress declined another waiver extension. Claremont High is also able to serve pizza from the popular restaurant Round-Table is served at Claremont High at least once a week. Claremont High School junior Sophia Sneed had some thoughts to share on this matter.
"I think I'm grateful to have free school lunches and good options for food in comparison to some other schools in the country," Sneed said. "It makes me upset that other schools in the country don't have the opportunities to have free lunch or better lunch like CHS does for the most part, and I think that the students here are really lucky to have that provided for us."
Even though California's decision to provide free lunches is unchanging, Claremont High is undergoing a shift with its school lunch nutrition system. Kristin Robinson, the CUSD Director of Nutrition Services since 2017, is resigning on June 30, 2023. As the Director of Nutrition Services, Robinson is responsible for the nutrition program district-wide and is in charge of many tasks, primarily developing the program to improve food quality and meal options. In March 2023, the candidates were flown in by CUSD and interviews were conducted to fill this position. Second interviews are coming up to ultimately bring a recommendation to the School Board in April. Kevin Ward, the Assistant Superintendent of Human Resources for CUSD, is the one overseeing the hiring process.
"What we're looking for is somebody who can really try to take us to the next level and bring back the fresh vegetables, the scratch cooking, the stuff that people like to eat, and enhance it to make it [school provided meals] a better experience," Ward said. "Claremont High School is all about having good food choices and short lines. Students don't want to wait for food service. We want somebody to come in and really enhance the speed line and other distribution points so it feels more like a community college's food service. "
With California being the exception to the effects of recovering nutrition programs, schools across the country continue to struggle with providing free, quality lunches to public school students. Staff cutbacks, utensil substitutions, and missed deliveries may just be the beginning effects of a rocky nutritional system in the US. It is yet to be determined whether change will occur.
About the Contributor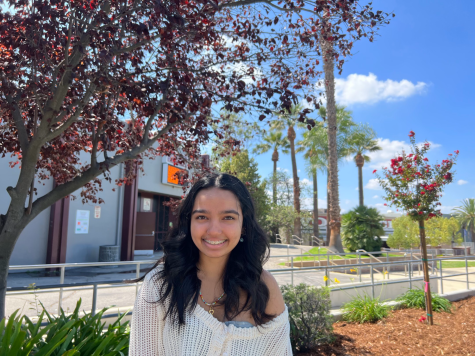 Naisaa Khedia, Assistant Features Editor
Naisaa Khedia is a junior at CHS and a first year reporter. Naisaa found her love for writing early on by writing short stories. In her free time, she...