Its a bird! Its a plane! Its a Superman comic?!
Robert Garcia, the new Democratic representative from California's 42nd district is making headlines and raising eyebrows with his unique decision to swear into the United States Congress upon an ultra-rare copy of a Superman #1 comic. The 1939 comic, which is currently kept at the Library of Congress, was the first comic to focus solely on one superhero. But why use it for this long-standing ceremonial oath? While it is traditional for a congressperson-elect to swear on a Bible, they have the option to take the oath on a number of religious, political, or personal texts and documents. In the past, representatives and senators have sworn the inaugural oath on special requests such as Dr. Martin Luther King Jr.'s Bible and Thomas Jefferson's Quran.
The Superman comics have sentimental value to Garcia, who also included a copy of the Constitution, his citizenship certificate, and a photo of his late parents in his swearing-in documents. The former Long Beach Mayor immigrated to the United States from Peru when he was five years old.
"I learned to read and write English [by] reading comics as a kid," Garcia said to BuzzFeed News.
From there, his love of reading took off and never stopped. Garcia explained that he feels a special connection to Superman because he had also been an outsider in a foreign land, far from home, but was raised by good people who taught him the values of truth and justice.
"If you look at Superman's values, and [Democratic] caucus values, it's about justice, it's about honesty, it's doing the right thing, standing up for people that need support," he said, in an interview with CNN's Zoe Sottile.
Before he had garnered the name "Man of Steel," the superhero had been known as the "Champion of the Oppressed." Being an LGBTQ+ Latinx immigrant, Garcia feels it's important to be able to give representation to those who have been underrepresented in the United States Government.
About the Writer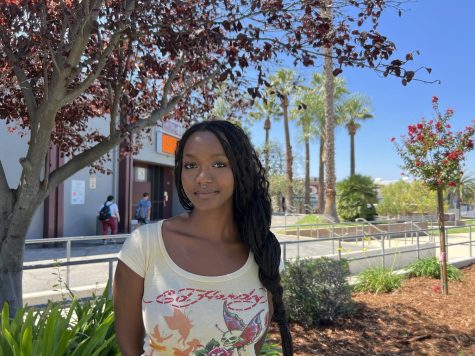 Wobi Antoniolli, Reporter
This is Wobi Antoniolli's (12th grade) first year as a reporter for the Wolfpacket, though she took an interest in journalism many years prior. Previously,...