CHS students have spoken: bring back paid lunches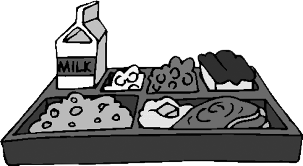 In the past, CHS used to provide students with paid lunches including pizza, tacos, and other foods for $3-$4. This remained unchanged until the COVID-19 pandemic hit when schools in California school districts started to provide not only free lunches but also free breakfasts to their students. The US Department of Agriculture would fund free meals for all students in public schools in California. California is the first state to enact a universal free lunch program for their schools and it could potentially set a precedent for other states if the program proves beneficial.
The purpose behind these "healthy" free meals was to not only help struggling families in the area but help students' education by providing them with the energy they needed to get through the school day. On paper, this was a great change, as students wouldn't need to pay for their lunches and it would greatly help struggling families. However, once it was put into practice, issues started to arise.
The first issue is food waste. After lunch became free, students stopped caring about how much food they were throwing away and garbage bins started to fill up with uneaten food. In order for the lunches to count as meals, schools are forced to provide some sort of grain, fruit, or vegetable along with the meals, making up most of the food waste at these schools. This leads to thousands of dollars of food that could have been spent on improving school facilities or other beneficial investments being thrown into garbage disposals per week. With the old paid school lunches, students were more conscious of the food they were wasting and less inclined to throw away the lunches they had paid for. These lunches also provided the students with more variety, and, more often than not, better-tasting meals compared to the current free lunches.
Another issue is that these "healthy" meals that schools are providing for their students are nowhere near beneficial for their health. Most of the provided foods are mass-produced, prepackaged, microwaveable "meals," full of chemicals that are detrimental to the student's bodies. The only part of the meal that could be considered healthy is the vegetables and fruits that most students discard immediately after leaving the cafeteria.
Both the paid lunches that CHS offered before the pandemic and the new lunch government-funded lunch program have their own benefits and drawbacks, so one solution to these issues is providing both paid and free lunches. This allows students more options for lunch, less food waste, and an overall healthier diet. Struggling families would have the option of free lunches, and other families could purchase their children better-tasting meals. Students who purchase lunches would be less inclined to throw away their food, leading to overall less food waste.
Overall, the school districts are continuously working on improving the food provided for students in public schools, along with developing healthier and more diverse menus for the cafeterias. There are many issues surrounding the current free lunches, but they may improve in the future.
Hello there! Our goal is to provide relavent, engaging journalism for readers of all ages. Your donation will support the student journalists of the Wolfpacket at Claremont High School, and will allow us to purchase equipment, print our monthly issues, and enter in journalism competitions. We appreciate your consideration!
About the Contributor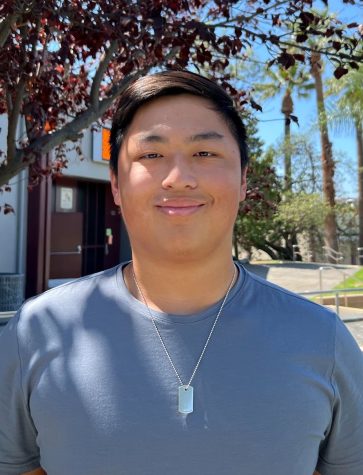 Kyle Chen, Reporter
Kyle Chen is a Junior at CHS and a reporter for the Wolfpacket. At school he enjoys hanging out with friends and participating in the esports club. His...