Innovating mental health support
When it comes to mental health conditions, such as depression or anxiety, a student's ability to function well at school can be impacted. With the rise of information and attention toward students' mental well-being during a busy school year, several school districts have taken measures to ensure students' safety. Now, California is among twelve states that will allow students to take "mental health days" as an excused absence. States have adopted this policy in response to what has been called a "crisis" in teenage mental health, or an increase in teen mental health issues. Issuing official mental health days is a preventative measure against this crisis, however, teens can also discuss how they feel with parents or counselors before these feelings become clinical and interfere with their daily lives.
The purpose of a mental health day is to acknowledge the fact that any symptoms from mental health-related conditions can interfere with a person's ability to be fully present in school. These days are built around the idea that if a person is mentally unwell, that will physically make them unwell and unable to fully engage themselves during the school day. Taking a day off due to mental distress — which could appear as depression-like symptoms — is an important part of self-care, which schools are encouraging more in recent years. Taking a day to recharge is vital — even if a person is not diagnosed with a critical mental condition. Their absence will be excused, unlike if they left school for any other appointment. Although we haven't heard anything from CHS on this subject, many other schools are encouraging students to take time to recuperate and spend the day doing an activity they enjoy, which is all in an effort that mental health days will help normalize discussing mental health and reduce the stigma around taking time for one's mental wellbeing.
In the Bipartisan Safer Communities Act (BSCA), $15 million in grants will be available next year for advancing new and existing Certified Community Behavioral Health Clinics (known as CCBHCs) nationwide. Additionally, $300 million have already been awarded in September to this cause. This funding is meant to address the country's mental health crisis and support those who fight it. It supports the clinics' crisis services, which are active 24 hours a day, seven days a week, for anyone with issues of mental health or substance abuse regardless of one's economic status. . This funding allows an additional round of planning to start national CCBHC expansion under the BSCA and will expand grant availability for every state. . Announcement of these plans to expand clinics builds on the progress President Biden has made in his commitment to tackling America's mental health crisis by broadening access to mental and behavioral health supports and services; the main priority outlined in his first State of the Union address.
"With these additional funds, we're delivering on President Biden's commitment to strengthen mental and behavioral health for all Americans, including people living in our nation's most vulnerable communities," said Health and Human Services Secretary Xavier Becerra in a statement in October 18th. "Behavioral health is health. Period. There should be no distinction. This investment will bring us closer to that reality."
CCBHCs are and will continue to be required to meet federal standards passed by President Biden and former administrations for the range of services that they provide, this includes an obligation to get people into care quickly. Clinics are required to serve anyone who requests care for mental health or substance use, regardless of one's place of residence or age, and will offer developmentally appropriate care for children and youth. Ten states (Michigan, Missouri, Kentucky, Minnesota, Nevada, New Jersey, New York, Oklahoma, Oregon, and Pennsylvania) were selected from among 24 states that received one-year planning grants from HHS for clinics. States must receive a planning grant to apply to be in the demonstration program for these clinics. The funding announcement, along with the addition of planning grants, builds on the success that has been seen in states that are currently part of the program that created CCBHCs.
Funding for these services allows every state to offer further care and is a milestone that will help millions of Americans live longer, healthier, happier lives.
About the Writer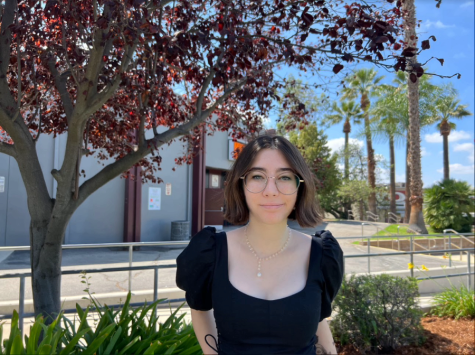 Natalie DeWees, Business Manager
Natalie DeWees is a junior at CHS and the business manager for the Wolfpacket, along with being a first year reporter. Outside of class, Natalie occupies...