Women's history month: a chat with CHS alumna Carolina Garcia
CHS alumna Carolina Garcia paved her way through "a different world" filled with male-dominated positions of power to become a Director of Original Series at Netflix. Helping to create the best shows for viewers such as, "Stranger Things," "13 Reasons Why," "Dash and Lily," and "Everything Sucks," Garcia has created a whole new light for women and girls to see themselves in leadership positions within the television industry. Starting off as a CHS thespian, Garcia used her interests in performing and television to reach out and jump-start her career.
"I was curious enough about the TV industry to ask people for informational meetings and get an internship and that's how I found myself as a TV executive," Garcia said. "It was my love for performing and having a business degree and how to marry those two together which pushed me into the industry".
Coming from Argentina as a girl, Garcia did not see women like herself in positions of power. She hopes to not only see more women within the entertainment industry, but women and men of all backgrounds.
"It's really important to have women in these roles and in this world to show others that it can be done," Garcia said.
As she had started off in a very male-dominated community, throughout her career, she has been able to create an experience for every human to feel represented. By producing a variety of shows, millions of viewers can watch and see people who are like them. As she has helped to produce shows that carry this message of awareness and representation, like "Raising Dion," "Atypical," and "13 Reasons Why."
Garcia is inspired by many women in and out of the television industry like Oprah Winfrey, Jennifer Lopez, and of course her mother. In the beginning of her career her mother would remind her of their family motto of "toma el toro por las astas" meaning grab the bull by the horns. She remembers this whenever she doubts herself and has moments of insecurity to "just go for it". She also offers this advice to all the young ladies out there.
"Keep doing you, because that's how you'll succeed," Garcia said.
As we celebrate Women's history this month, take a page out of Garcia's book and "grab the bull by the horns" and conquer your dreams. Shoot for the stars and you never know, you might end up on Forbes 40 under 40 like CHS Alumna Carolina Garcia!
Hello there! Our goal is to provide relavent, engaging journalism for readers of all ages. Your donation will support the student journalists of the Wolfpacket at Claremont High School, and will allow us to purchase equipment, print our monthly issues, and enter in journalism competitions. We appreciate your consideration!
About the Contributor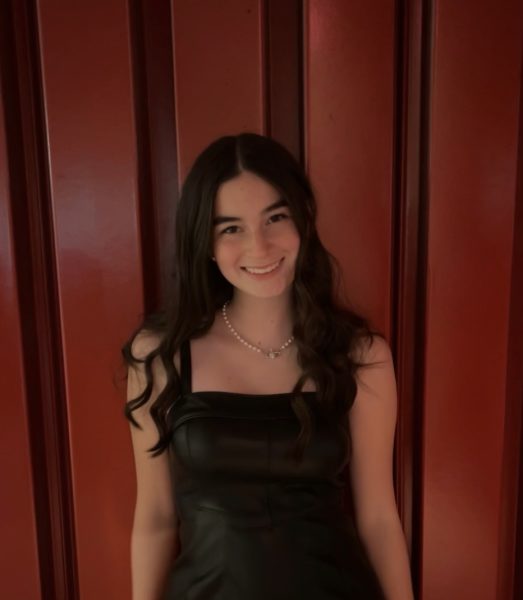 Kate Mitchell, Assistant Features Editor
Kate Mitchell is excited to start her junior year as the Assistant Features Editor for The Wolfpacket. Mitchell enjoys going to Harry Styles and Taylor...