Women's History Month Feature: Assistant Principal Ms. Ly
CHS' new assistant principal this school year, Jessica Ly, has excelled in the primarily male dominant educational administrative field. Ly had not initially aspired to work in the academic or administrative field; in fact, she avoided the educational field when deciding on a career. Her first passion was optometry, however, before pursuing higher education, she found her calling in education and later obtained her administrative credentials.
"After I got my teaching credential, I had a really supportive mentor, Dr. Delgado, who encouraged me to go back to get my administrative credential," Ly said."I especially enjoy working in student services because I think it aligns with my calling and my passion for working with and supporting students."
Although women dominate the educational field from the primary to high school levels, the percentage of female representation in school administration is significantly less. Some studies and statistics have shown that this may be partially a result of the tendency of women to feel pressured to apply for a position only if they meet 100% or most of the requirements. Ly believes in challenging this notion and increasing the number of female leaders in the administrative field.
"I think being an ambitious person, I like the idea of challenging this and increasing the representation of female candidates in this profession," Ly said.
Motivated by her personal life, Ly draws inspiration from her parents and her group of supportive friends, specifically from their ambitions and values. Outside of her personal life, she is inspired by many women in the STEAM fields. Ly recently attended a speech from Cristina Mittermeier, a marine biologist and activist. Mittermeier pioneered the field of conservation photography, which uses nature photography, along with the distinct approach to documentary photography, to spread awareness of global warming and other issues regarding the environment. Ly found motivation in the way that Mittermeier was able to combine two passions to communicate an impactful message. Overall, Ly's story and career attest to her resilience and dedication, which inspires many within the CUSD community.
Hello there! Our goal is to provide relavent, engaging journalism for readers of all ages. Your donation will support the student journalists of the Wolfpacket at Claremont High School, and will allow us to purchase equipment, print our monthly issues, and enter in journalism competitions. We appreciate your consideration!
About the Contributor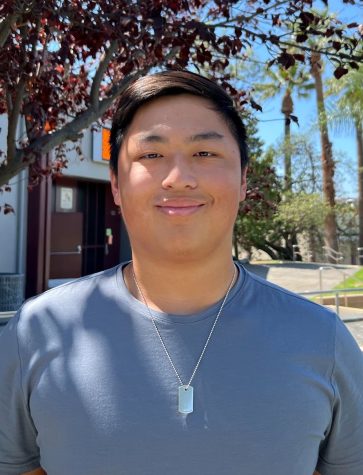 Kyle Chen, Reporter
Kyle Chen is a Junior at CHS and a reporter for the Wolfpacket. At school he enjoys hanging out with friends and participating in the esports club. His...