Political Turmoil Across Latin America
Mexico
On November 15, 2022, Mexican authorities in Mexico City seized multiple bags containing a total of over 2,000 fentanyl pills that had been baked into bread rolls. This seizure was announced by Mexico's National Guard, depicting one of the various ways that Mexican drug cartels are trying to smuggle drug shipments in traditional product packages. Guard members were alerted to a suspicious package in Culiacan, Sinaloa's capital, where the Culiacan drug cartel operates. Mexico has become the main supplier of counterfeit pills laced with fentanyl, the exportation of which is the cause of thousands of American deaths each year. 28,765 pounds were seized by law enforcement at the border with support from the California National Guard, its estimated cost is about $230 million. Even after two months after the discovery of the drug shipment, violence between the cartels that have affected countless others in Mexico has only gotten worse. CHS History teacher Mr. Thomas, who is knowledgeable of the cartel situation in Mexico, had this to say on the matter.
"The amount of money being made by the cartels is driving the growth of the industry," Thomas said. "Therefore, this makes it far easier for the cartels to 'get their fingers' into the Mexican government and corrupt officials. Ideally, It would be nice to see if the Mexican government could gain more international support, perhaps from the United Nations."
Shortly after the drug shipment was discovered, the U.S. Treasury Department announced sanctions on Mexico's La Familia Michoacana drug cartel, accusing them of creating fentanyl pills in rainbow colors that supposedly targeted minors. The Treasury's Office of Foreign Assets Control (OFAC) blocked any properties that the leaders of the cartel owned in the U.S. and forbade citizens of the U.S. from dealing with them.
Recently, in efforts to improve the cartel infestation in Mexico, Mexico's government sanctioned an online platform that allows Mexican authorities to track the importation and consumption of "dual-use" precursor chemicals. These chemicals are often used to create methamphetamine and fentanyl, along with many other types of synthetic drugs. With the incorporation of the platform, two of the six Mexican distribution companies that the government had authorized to deal in such chemicals recently have had their ventures discontinued for "inconsistencies." One of the distribution companies was temporarily closed and the other indefinitely.
It is not certain whether the measures that the Mexican government has undertaken can stop these drug cartels since they have created such high-scale laboratories to create methamphetamine and fentanyl. As restricted as these drug organizations are, the possibility of them changing formulas when particular constituents become short is still at large.
Brazil
Videos all over social media depict seas of people wrapped in the colors of the Brazilian flag as they rush to the roof of Brazil's congressional building in the capital Brasilia. Recordings illustrated military police officers of Brazil's Federal District chatting, filing, or just standing within the crowds.
The calm of the officers contrasts the chaos, unraveled on Jan. 8, 2022, when all three branches of Brazil's government were stormed for approximately four hours by tens of thousands of rightist supporters of former President Jair Bolsonaro, who lost the 2022 Brazilian general election to left-wing Luiz Inácio Lula da Silva — referred to as Lula. Many Brazilians supported him despite his loss in the election because he is most aligned with conservative values upheld by much of the population. For example, many Christian women at the Evangelical Church approved of Bolsonaro's attacks on the so-called "gay kit," which is an educational package that tackles homophobia that the government tried to introduce in 2011.
However, Bolsonaro's loss largely stemmed from the other half of the population which was appalled by these unorthodox views. The Congress, the Supreme Court, and the presidential palace of Brazil were overwhelmed by forces wanting Lula to be ousted from the presidency, and for Bolsonaro to be unlawfully placed back in power.
Bolsonaro has continually raised questions about the legitimacy of Brazil's institutions during his late-term as president. He has thrown accusations towards the Supreme Federal Court of being against him politically and has accused the voting system to be fraudulent. However, there is no evidence to support those claims.
The violence has been shocking to the country. Many want answers as to how a large number of people were able to enter the most highly guarded buildings in Brazil with barely any resistance. Questions have spread throughout the country as to whether or not the security forces are overwhelmed or if they are actively helping the protestors. CHS history teacher Mr. Thomas had some thoughts to share on this situation.
"I'm concerned about a growing international rise of authoritarianism," Thomas said. "Seeing it develop in large superpowers like Russia to Brazil is a troubling trend. The only solution is to preserve our democratic principles and values and try to create some unified approach in doing that."
These suspicions of schemings have emerged very strongly due to Bolsonaro's close relations with the military during his term. He had filled his cabinet previously with military chiefs and in the time leading up to the riots, Bolsonaro's supporters and former army captain called for military intervention to oust Lula while camping outside army barracks throughout the country.
Bolsonaro left for Florida more than a week before the insurrection and has since denied any responsibility for the attempted coup. The pressure within Brazil has seeped into the U.S. as well, with Bolsonaro still in Florida. President Joe Biden has been requested to repatriate the former Brazilian president to face an investigation back in Brazil.
Peru
In the streets of rural Peru, an anthem is shouted: "This democracy is no longer a democracy." Small-scale protests began more than a month ago over the ouster of former president Pedro Castillo. Since then, they have only grown in size and in the scope of demonstrators' demands. In response to this, President Dina Boluarte has begun threatening protestors to gain control. However, the unrest is far more complex than simple disagreements over who is running the country. Instead, protesters express a profound frustration with Peru's democratic system that has failed to address a yawning gap between the rich and the poor, from the capital city of Lima to the country's rural districts.
The crisis in Peru and other countries reflects an erosion of trust in democracies across Latin America. The corrupted government system violated citizens' rights and failed to provide secure and quality public services. Peru's government interests and the economy largely benefit a small elite: politicians, the wealthy, and corporate executives, while providing few benefits to the majority of Peruvians. Former president Castillo, who represented the poor, had promised to address these longstanding issues of poverty and inequality but was impeached and arrested in December of 2022 after attempting to disband Congress and rule by decree.
Supporters of Castillo's campaign, most of them residing in the country's poor and rural regions, have launched protests consisting of burning government buildings, blocking vital highways, and occupying airports. Peru's government soon declared a state of emergency, sending security forces into the streets. Protests to have Castillo return to office have led to at least 50 deaths, with 49 being at the hands of law enforcement under Boluarte. Human rights groups have now accused Peru's law enforcement of excessive force and firing indiscriminately at protesters. The situation does not seem like it will improve soon, with both sides adamant about not stepping away from the firing line.
About the Writers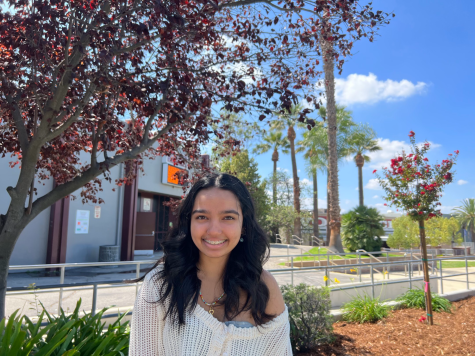 Naisaa Khedia, Reporter
Naisaa Khedia is a junior at CHS and a first year reporter. Naisaa found her love for writing early on by writing short stories. In her free time, she...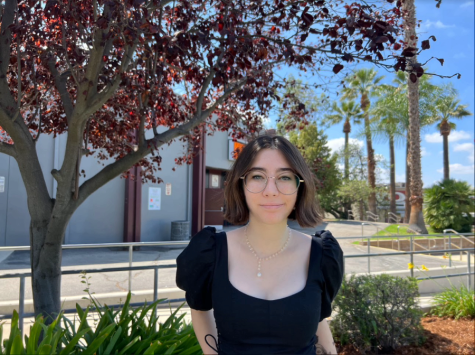 Natalie DeWees, Business Manager
Natalie DeWees is a junior at CHS and the business manager for the Wolfpacket, along with being a first year reporter. Outside of class, Natalie occupies...