CHS bathroom passes can't stop disrupting our classes
CHS students are fed up with six minute bathroom passes. As a result of the Tiktok "Devious Licks" vandalism trend last fall, bathroom passes were introduced to CHS to try to combat the issue. The new small yellow paper passes implemented in the classrooms limit students to six minutes out of class and require a teacher's signature on the spot. The new paper passes are more of a disruption to class than any other pass introduced to CHS classrooms.
Many classes had their own passes and sign out sheets prior to the paper passes, which did not disrupt class. Last year some classes became creative with their passes ranging from large stuffed animals to rubber chickens. Though the fun passes may have seemed impractical they actually helped students see if the passes were gone then you couldn't leave the classroom with just a quick glance. The paper slips do not give students any visual cues for if they are allowed to leave or not ultimately leading to confusion.
Moreover, the passes disrupt teachers during lectures and class times. Multiple teachers have expressed concern regarding the passes and have had to pause valuable class time to write out passes for students. The passes do not have a benefit in terms of keeping track of students' whereabouts. Prior to the written passes, teachers were able to still keep track of students using the previous hall passes and written sign out sheets. Teachers had the opportunity to manage their own classrooms and students on their own terms, without disrupting student's learning.
The passes also come with a recommended five minute time limit. Administration paints the false narrative that these time restrictions will help combat the drug misuse and smoking issues in the bathroom. Instead, the six minute limits do not take into account the lines in bathrooms or menstruation cycles. They do not help the smoking issues in bathrooms at all and students are still able to misuse the bathrooms, regardless of the passes. The passes fail to resolve the issues on campus, and instead create problems regarding disruptions in Claremont's learning environments.
A few teachers, including Mr. Tucker, a biology teacher at CHS, have expressed their opinions regarding the passes. He has created lamented, large yellow passes, so that students are able to fill out the passes on their own. Pre-signing the passes to ensure that valuable class time is not wasted. Mr. Tucker spoke on the bathroom pass issues and how he found effective solutions.
"Writing a pass for every single person was a problem but Mr. Hoyle, Mr. Muncey, and myself we realized there was a better way of doing things," Tucker said. "It was Hoyle who came up with the idea of producing the 8 x 11 laminated version that was already signed and now it's just the students who write the name, time, and date on it."
But the bathroom passes continue to waste classroom time and our teacher's time. They fail to combat the real issues on campus regarding bathrooms and only seem to create further issues.
About the Contributors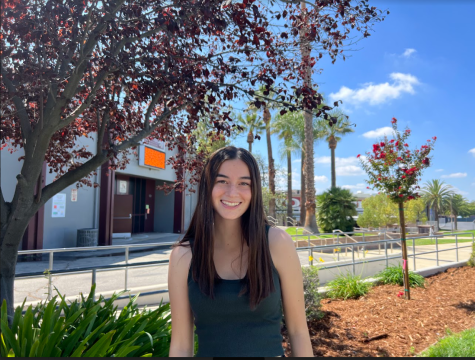 Kate Mitchell, Reporter
Kate Mitchell is a Sophomore at Claremont High School and a first year reporter in Wolfpacket. Mitchell loves to spend time watching and rewatching Gilmore...
Areesh Zaidi, Reporter
Areesh Zaidi is a sophomore at Claremont High School and a first-year reporter on the Wolfpacket. Zaidi has always had a passion for literature and writing....