"The Winchesters" starts off a new age of Supernatural: A recap and review
On October 11, 2022, the newest tv show on The CW, "The Winchesters," made its debut on network television. As the prequel to the beloved show "Supernatural," "The Winchesters" tells the story of how John Winchester and Mary Campbell, the parents of Sam and Dean Winchester, first met. The story stays closely connected to the original as it is narrated by Dean, the beloved main character of "Supernatural."
John, a veteran of the Vietnam war, returns home and finds out the world is not what he thought it was. Mary Campbell is an experienced hunter who has been hunting demons and monsters ever since she was a child but secretly wants out of the hunting life. When the two of them first met, they connected through their shared goal of finding their lost fathers. Throughout the show, we meet the members of Mary's hunting team such as Carlos Cervantez, Latika Lata Tar, and Ada Monroe. Carlos, the first LGBTQ+ character on the show, has been in the hunting business ever since a boogeyman murdered his family. Latika is very smart and uses her knowledge of books to help defeat the monsters and demons the hunting team deals with. Ada is a mystery; she has unique perspectives on the problems the group experiences and knows copious amounts about the demons that the team fights. She also worked with John's father, Henry, and The Men of Letters.
Viewers are also introduced to John's mother, Millie, a housewife who wants a normal life for her son. When John found out about the demons his father and The Men of Letters were fighting, Mary and his mother Millie tried to stop him from joining the fight against demons and the main threat: the Akrida. The Akrida is a major threat not just to Earth, but to all of existence as well. It is also revealed that Mary's father Samuel was looking for a box that can trap and kill demons, which he was going to use against the Akrida. In another turn of events, Ada makes the shocking revelation that all the Men of Letters she knew were gone.
Over the course of the series, these characters are going to grow closer to each other and will find out more about each other, and will inevitably end up becoming a family. So far, it is a truly phenomenal show with so many exciting and thrilling moments. Drake Rodger and Meg Donnelly absolutely killed it as John and Mary. With the show already receiving much love from fans, many hope it will break tv records and be nominated for many awards in the future. Overall, "The Winchesters" is shaping up to be the CW show of the century.
About the Writer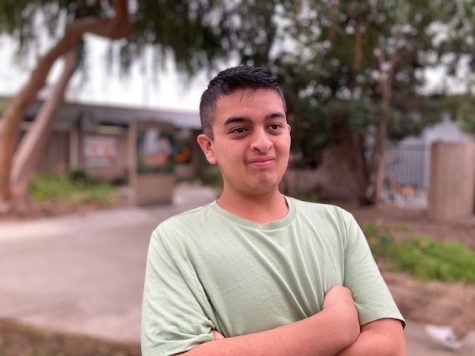 Aidan Onate, Out of Class Reporter
Aidan Onate is a senior at Claremont Highschool currently serving in his first and only year on The Wolfpacket as a Contributing Reporter. His favorite...