Midnights Leaves 'Swifties' Sleepless
When pop icon, celebrated singer-songwriter, and eleven-time Grammy winner Taylor Swift told the world, "Meet me at midnight", the world responded immediately. Following months of breathless anticipation, Swift's new album Midnights has broken countless records in the time since its release, including becoming the biggest album debut in Spotify history with 185 million streams in 24 hours. Midnights also registered over 486 million on-demand official streams in its first six days of release.13 years, 13 tracks, 13 sleepless nights— the entire Midnights era has been filled with Swift's signature easter eggs, delighting new and old fans alike. The album, which sees Swift reminisce on 13 sleepless nights throughout her life, marks her return to pop and to more personal matters.
As the days until the album's release ticked down, Swift started to tease song titles in a video series titled "Midnights Mayhem With Me". One song title in particular pleasantly surprised all of her fans: "Snow On the Beach, featuring Lana Del Rey." The news of this collaboration greatly excited both Swift fans and Lana Del Rey fans. However, initial hearings of the song confused many because of the apparent lack of Del Rey's voice in the song. What they did not realize was that this was likely a deliberate choice by Del Rey, who both co-wrote and co-produced the song. Upon re-listening, Del Rey's presence is apparent; she and Swift simply harmonize so well that it is harder to hear her individual voice. Despite initial complaints, the song started to grow on fans, including junior Celest Santana.
"When I first listened to 'Snow on the Beach' I was disappointed because we barely heard Lana," Santana said. "But overall, the song is still really good and I'm liking it the more I listen to it."
"Snow on the Beach" was not the only song that confused "Swifties", as Swift's loyal fans are called. Many Swifties assumed that Midnights would be similar to some of her previous albums like Folklore and Evermore and were puzzled when their predictions did not hold true. Taylor Swift herself once said that a woman in this music industry has to constantly change her music style to remain relevant, and this is exactly what she did. Midnights depicts her growth throughout her life, and while this album is unique compared to her previous albums, that does not make it bad.
Overall, the album has quickly become a favorite for many fans. With her 2020 albums Folklore and Evermore, Swift found a new depth in impersonal storytelling through songwriting. With Midnights, she returns back to her more personal previous style. The album recalls vintage and vocal effects that are meant to set the atmosphere rather than chase trends. Swift's song "Midnight Rain" pleasantly experiments with voice morphing to express her conflict of choosing her career over a partnership. In "Snow On the Beach", Lana Del Rey's vocals, the synth aspect, and the inclusion of the violin creates an image of warmth, expressing feelings of romance. "Labyrinth" centers around Swift entering a new relationship hesitantly. The production of this song reflects her heart thawing, and each synth convulses like a pump of blood. "Karma", an especially anticipated track, delighted Swifties with its unexpectedly upbeat tone. As they re-listened, any initial disappointment Swifties felt quickly turned into appreciation for the unique direction of the album. Claire Tucker, however, loved the album from the get-go.
"Usually when I hear new albums I have one or two skips, but there are zero skips on this album; I love every single song," Tucker said.
As a "special very chaotic surprise", Swift released another 7 tracks at 3am on October 21st. These tracks are called the "3am edition". Some fans seem to enjoy these slightly tragic seven bonus songs more than the entire album, especially with the songs' connections to albums past. They tie together Swift's discography and leave her signature Easter eggs for her fans to piece together, including potential nods to her next re-recording.
Taylor Swift has done it again: she has flawlessly re-invented herself. Perhaps re-invented is the wrong word, however. Midnights is about reflection, about the thoughts that keep up the 32-year-old songwriter. It is a journey through night terrors and sweet dreams. Swift has revealed more of her world than ever before in this album and successfully explored new artistic styles. With the announcement of a long-awaited tour, hundreds of hidden easter eggs, and more surprises on the way, Taylor Swift continues to prove that she is a "mastermind" (which is the fitting title of the last track).
About the Contributors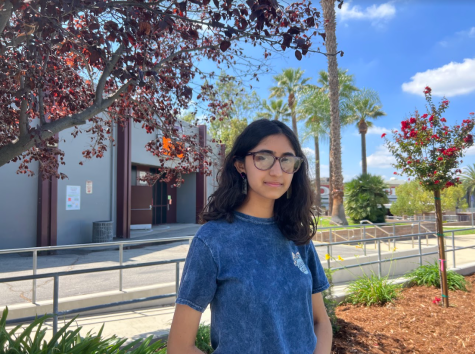 Rhea Sethi, Reporter
Rhea Sethi is a junior at CHS and a reporter for the Wolfpacket. Rhea has loved reading for as long as she can remember, but discovered her passion for...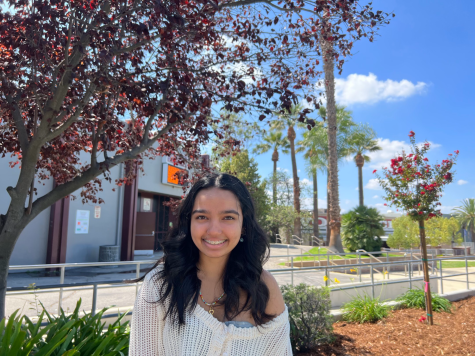 Naisaa Khedia, Reporter
Naisaa Khedia is a junior at CHS and a first year reporter. Naisaa found her love for writing early on by writing short stories. In her free time, she...