Homecoming Court: Jessica Reagan
Compassionate and ambitious, homecoming princess Jessica Reagan is always ready for a challenge and to put her all into anything she does. Whether it be her demanding academic courses or a variety of sports, Reagan works hard to reach her goals and make the most of her high school experience. Over the past four years she has participated in track and field, volleyball, soccer, and yearbook. She also considers service as something really important to her and is involved with the National Charity League alongside her mother.
Throughout her high school career Reagan has made memories doing the things she loves with the people she loves, and many of these experiences are with her close friends.
"Something I think is special is definitely going to yearbook camp with all our editors, which are all my friends," Reagan said. "It was pretty fun, we sang karaoke every night."
"Also going to all the sporting events with my friends and dressing up to the theme," Reagan said. "My favorite was the neon, we were passing out glow sticks to everyone and it was really fun."
In her spare time, Reagan enjoys listening to music, and an artist she particularly likes is Lorde. She believes the singer has values similar to her own. She feels that Lorde appreciates her own individuality and represents that connection to yourself as well.
"I feel like you're built who you are, you're built differently, that sounds weird but you have to be who you are or you'll blend in. And blending in is just boring," Reagan said. "I think I express my individuality, truly with everything about me, what I say, how I dress, the activities I do and the music I listen to, it's me."
Reagan has a lot in store for the future as many opportunities await her. As far as post-grad plans, she wants to attend a four-year university and major in either biomedical engineering or biological sciences. Reagan is thankful for her nomination, and that she got to run for court with her cousin. She would like to thank Nick and both of the Katies for supporting her and her fellow cousin for court, Matthew.
About the Contributor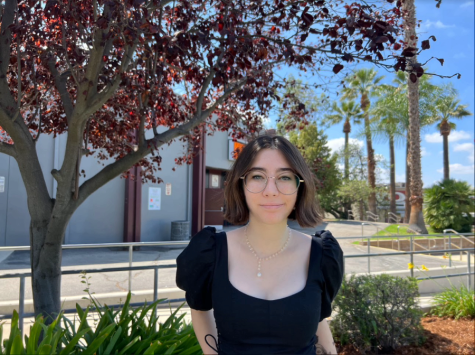 Natalie DeWees, Business Manager
Natalie DeWees is a junior at CHS and the business manager for the Wolfpacket, along with being a first year reporter. Outside of class, Natalie occupies...