Claremont's Final Studio Ghibli Film Festival
If one has not had the pleasure of being acquainted with the whimsical world of Studio Ghibli, they are missing out tremendously. Founded by artist and director Hayao Miyazaki in 1985, Studio Ghibli is a Japanese animation studio headquartered in Tokyo. Their movies, however, transcend borders. Full of magical adventures, picturesque landscapes, and heartwarming storylines, the movies of Studio Ghibli are a sight to behold. Even beyond the imagery, Studio Ghibli movies often carry messages such as the importance of being kind, brave, and compassionate, as well as touching on global issues such as climate change or war.
"We depict hatred, but it is to depict that there are more important things. We depict a curse, to depict the joy of liberation," said Miyazaki.
Miyazaki also ensures many of the films feature strong female protagonists that are empowering to young women, showing yet another example of the studio's commitment to providing more than just a pretty movie, but one that is filled with substance as well.
"Many of my movies have strong female leads- brave, self-sufficient girls that don't think twice about fighting for what they believe with all their heart," Miyazaki said. "They'll need a friend, or a supporter, but never a savior. Any woman is just as capable of being a hero as any man."
Claremont's Laemmle 5 movie theater brings Miyazaki's animated works of art a bit closer to home with their annual Studio Ghibli movie festival in the village. Around once a month the theater offers audiences of all ages the opportunity to witness the beauty of the Ghibli cinematic universe. In the past, they have played movies such as Howl's Moving Castle, Kiki's Delivery Service, Ponyo, and Princess Mononoke. The theater is scheduled to show Spirited Away, an Academy Award-winning movie, on November 1st. The movie follows protagonist Chihiro and her adventure into a mysterious world of spirits to free her parents from a curse. It is a prime example of the beauty of Ghibli, and its ability to bring together people of all ages and backgrounds. Even if Claremont's beloved Studio Ghibli Film Fest comes to an end with the prospective closing of the Leammle, the remarkable movies can still be found on HBO Max and at the Claremont Public Library.
About the Contributor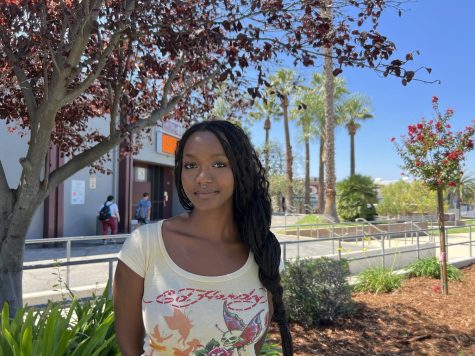 Wobi Antoniolli, Reporter
This is Wobi Antoniolli's (12th grade) first year as a reporter for the Wolfpacket, though she took an interest in journalism many years prior. Previously,...