SATIRE: Devils are the real kings
According to the Merriam Webster Dictionary, the term bandwagon is defined as, "joining a party, cause, or movement because of its mass appeal or strength, often to benefit from it." Or from a more reliable source, Urban Dictionary, bandwagon is described as, "an L.A. Kings fan.. Go Kings Go?"
In the world of hockey, it's easy to be a bandwagon for teams, especially in Los Angeles. What a weird coincidence that the Kings are from that very city… but that's just a complete accident, right? The Kings are often praised (especially by See Aich) for their impeccable scoring streaks and Stanley Cup titles, yet the team openly struggles whenever goaltender Jonathon Quick is sidelined or injured. Remember your 2017 season? Ouch. Must hurt losing because you depend on only one player to carry the team and stop all of your goals.
If you're roasting the Devils for being mediocrely terrible at hockey, you might want to take a look at the season-by-season record of the Kings for the past few years. Not qualifying for four out of five playoffs and losing the first round the one time you actually do qualify? That's gotta hurt. Must've been because Jonathon Quick was injured. Again. Because he refuses to get surgery. Again. There seems to be a common pattern here.
Sure, the Kings are good for the Pacific Division, but everyone knows the real hockey is made on the East Coast. Queue in Jack Hughes, a player the Kings cannot compare to. First overall in the 2019 draft, a superb centerman, easily a super swipe if he were on Tinder… but See Aich thinks that that's the only reason I like Jack Hughes. Sure, his looks are part of it, but maybe it's the headlines of, "Jack Hughes is quietly having a historic season," and, "Jack Hughes is accelerating into the superstar role once forecast for him," on Deadspin and Puck Prose that got me.
So, L.A. Kings. We have a bone to pick; especially me and you, See Aich. Maybe you're just jealous of our star centerman? Or maybe you're simply trying to cover up your embarrassing Burger King jersey in 1995. Talk about an awful costume party. See you next season.
About the Contributor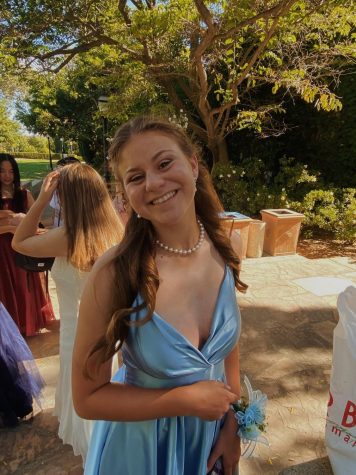 Casey Shoultz, Head Sports Editor
If you have explored Instagram in the vast few months, there is only one person that has continuously posted updates from their favorite musical artists...