SATIRE: Von Miller Expected to Sign with the Wolfpack
With the 2021-2022 NFL season coming to a close, the off-season has begun! Numerous major moves have been made by numerous teams, but plenty of free agents are still up for grabs. One notable player who has not yet signed with a team is the eight-time pro bowler, two time super bowl champion, and Super Bowl MVP Outside Linebacker, Von Miller. Numerous landing spots have come up in the discussions surrounding the dominant player's future. These have included teams like the Cleveland Browns and Dallas Cowboys, but one spot seems more likely than any other; the Claremont High School Wolfpack.
With the two Super Bowls under his belt, Miller has more than enough to prove that he can play the game of football. With that out of the way, it is important that Miller truly cement his career as an all time great. There is perhaps no better way to do that than winning a Division 9 CIF championship. This makes it no wonder that Miller is signing with the Wolfpack, which is coming off of two successive deep runs into the CIF playoffs, which resulted in one championship and one spot in the semifinals. It looks like Claremont may just be the perfect spot for Miller to get that Division 9 CIF Championship and truly cement his place as an all time great.
Analysts have made it clear that they expect Miller to fit in especially well with the system they have at CHS. The 6'3, 250 lb linebacker will add much needed depth to Claremont's already powerful defense, which held the explosive, number one seeded Laguna Beach offense to just 7 points in their post-season meeting. With a solid addition to their linebacker corps, like Miller, Claremont will have a much easier time rushing the opposing passer as well as stopping the run. Both are vital necessities for a team looking to win big games.
Although the exact wording of his contract has yet to be finalized, Miller can expect a rather lucrative deal out of Claremont. The city has made it clear that they are willing to close 6 out of 7 of the city's elementary schools as well as pursue the forceful acquisition of Webb's recent $100 million donation via eminent domain in order to match the $114 million contract that Miller had previously been given by the Los Angeles Rams. Despite his success in the NFL, Miller isn't receiving any kind of special treatment. He is still going to have to maintain a GPA of 2.5 if he hopes to compete with the team. Critics of Miller bring up his lack of experience in CIF football and his possible inability to adapt to the high-powered offenses of teams like the Colony Titans and St. Margaret Tartans. Given his inexperience in the big leagues (CIF), Claremont's coaching staff has floated around the idea that they may have Miller start on the JV team in order to get him ready.
Regardless of what his doubters say, Miller is hungry to prove that he has what it takes to compete in a division of football as high a caliber as the 9th Division of the California Interscholastic Federation.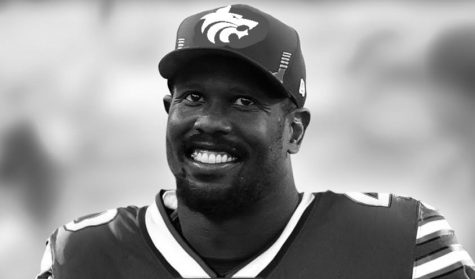 About the Contributor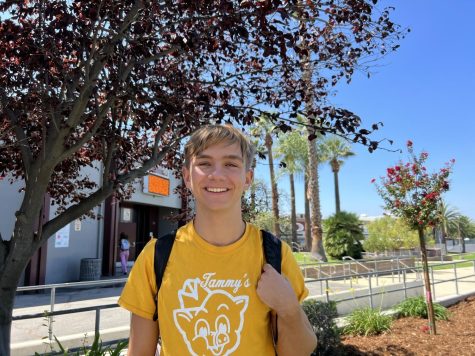 Ben Chapman, Sports Editor
Ben Chapman is a Senior at Claremont High School and Sports Editor with the Wolfpacket. Chapman is a member of the CHS Speech and Debate team and avid...