Patrick Smolenski
After 27 years of working at CHS, beloved science teacher Patrick Smolenski will be retiring. Smolenski has had a profound impact on many of his students, many of whom are sad to see him go. During his time at CHS, he has taught a variety of courses including chemistry, physical science, computer science, and even robotics.
Smolenski is known for integrating daring experiments and fascinating demonstrations to keep his class entertaining. Smolenski's classes generally entail a great deal of collaboration and communication among students. He values his interactions with his students very much.
"I love their [the students] sparkling repartee. I love their drama, because it's not mine. I will just miss all the interactions. They just keep me alive. They really do," Smolenski said.
Smolenski has many fond memories from his time at CHS; however, one annual occurrence in particular stands out to him.
"A big thing that has a major impact on me is when students ask me to give them their diploma. That is like the biggest kudos ever," Smolenski said.
Smolenski has chosen to retire at this point because he has the financial means to do so. He has set many goals for retirement: moving his son to Washington, visiting family up north, traveling to Machu Picchu, collecting diamonds and sapphires, completing the renovation of his chalet in the mountains, cashing his car in for a big truck, exploring and traveling, and even potentially becoming an elderly bodybuilder.
As Smolenski put it, "I would like to go enjoy life while I still got a little lead in my pencil."
Without a doubt, Smolenski will be missed by staff and students alike. His legacy here at CHS will live on for many years to come.
Hello there! Our goal is to provide relavent, engaging journalism for readers of all ages. Your donation will support the student journalists of the Wolfpacket at Claremont High School, and will allow us to purchase equipment, print our monthly issues, and enter in journalism competitions. We appreciate your consideration!
About the Writer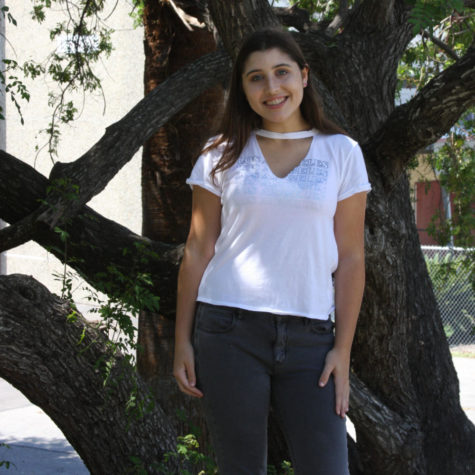 Kendall Chraplewski, Reporter
Kendall Chraplewski is currently a junior at Claremont High School, and it is her first year on the Wolfpacket. She is excited to serve as a reporter this...